Why You Should #ReadWomen2014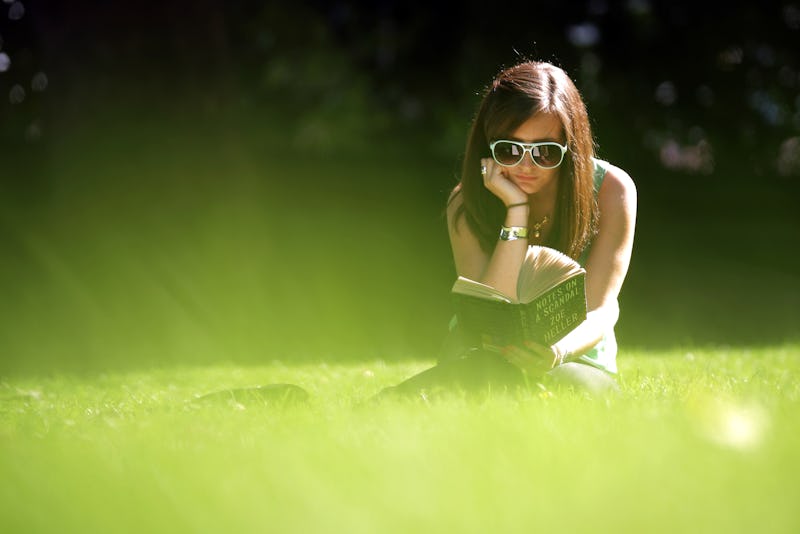 Will #ReadWomen2014 make a difference in the face of sexism in the publishing industry? Well, we're certainly hopeful. The popular hashtag was created by Joanna Walsh who never dreamed it would catch on quite like it has. The basic idea is that we all make a commitment to read more books written by women in 2014, and people have been chiming in on the hashtag to add their favorites as suggestions. So whether or not it makes a dent in sexism, it's still pretty darn cool.
In reality, this hashtag could have some real positive effects. Female authors, especially the ones who write in the old boys' club genre of "serious literature," often don't get the attention and respect they deserve. Walsh herself has noticed that "reviews, or even their publishers' press releases, describe their [women's] work as 'delicate' when it is forthright, 'delightful' when it is satirical, 'carving a niche' when it is staking a claim." And though few if any people would say or even think that women aren't as good as men, at least not in those words, it's still more difficult for women to get respect in the industry.
In 2013 alone, though the year was good for women in some respects, also saw plenty of sexism. A male critic essentially said that female writer Rachel Kushner was "mansplaining" by writing a novel that wasn't something a woman would traditionally write. Man Booker Prize winner Eleanor Catton received plenty of negative reviews that probably had something to do with being a young woman who dared to write a very long, very experimental book. And the list goes on, all the way to an absolute gem of a literature professor who openly admitted he didn't have any interest in teaching anything written by a woman. So that happened.
So what will 2014 hold? Hopefully more things like #ReadWomen2014, though it should be noted that simply reading more books by women won't automatically fix things. Sales numbers won't make critics more respectful or publishers more attentive. But having more people read kickass female novelists? Especially those people who have never really done it — not because they're sexist but because they never really thought about it. Well, if that starts happening, it might start a real shift. And we are totally on board for it.