'Sesame Street' Moves To HBO In New Trailer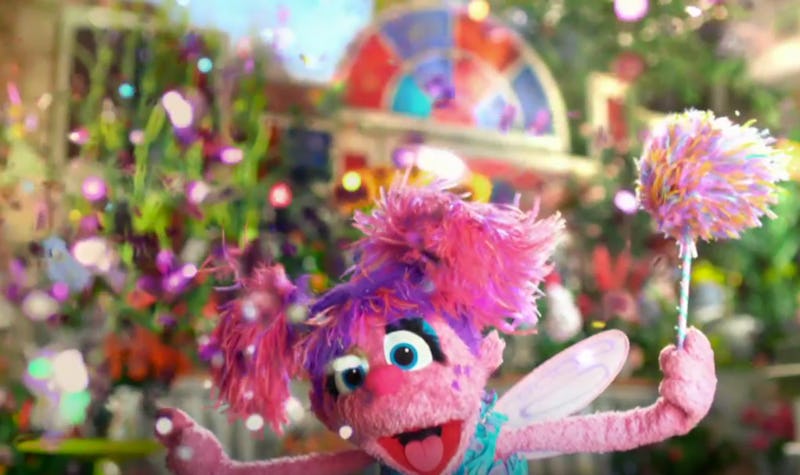 Sesame Street is proving to be the gift that keeps on giving this Christmas, with the debut of the very first Sesame Street on HBO trailer. Earlier this year it was announced that HBO would partner with PBS to produce future seasons of the beloved children's program — the networks have a five year deal in which new episodes will premiere on HBO and then air on PBS nine months later, starting with Sesame Street's upcoming 46th season. Now, less than six months after the deal was first announced, HBO has released its very first Sesame Street trailer.
Sesame Street has been on the air for a record 45 seasons, but the nonprofit organization behind the show, Sesame Workshop, was in danger after facing financial troubles in recent years, prompting HBO to enter into a deal with the organization. "The losses just kept getting bigger and bigger," Sesame Workshop CEO Jeffrey Dunn told CNNMoney in an interview. "We were faced with no ability to make the show going forward." The new partnership with HBO will, hopefully, ensure that Sesame Street remain on the air for another five years to inspire and teach a new generation of children. New seasons will consist of half-hour episodes — a change from the traditional one hour format — beginning in 2016.
The new Sesame Street promo features the return of familiar faces, including Cookie Monster, Elmo, Big Bird and Oscar the Grouch, as well as a few celebrity cameos from the likes of Pharrell Williams and Tracee Ellis Ross. The trailer also includes glimpses of Sesame Street Classics, old episodes which will be available to stream on HBO Now and HBO Go. New episodes of Sesame Street will air Saturdays at 9 a.m. on HBO and HBO Latino starting on Jan. 16.
Images: HBO