Music Video Photoshops Singer in Real Time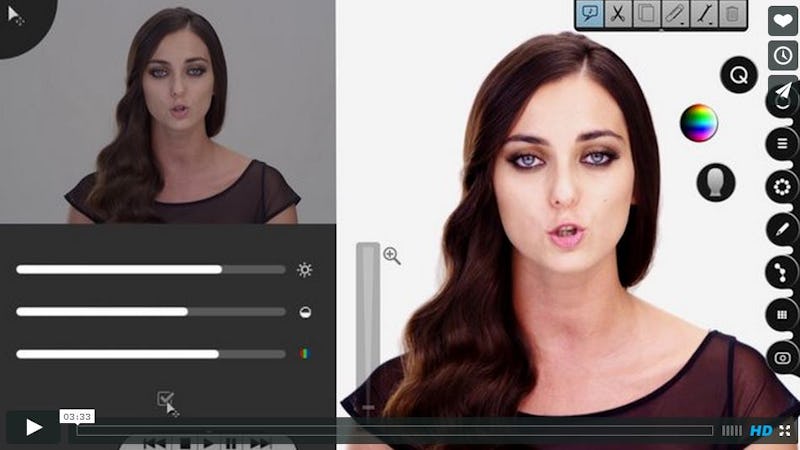 If you've been paying attention to celebrity culture or glossy magazines or even the nightly news, then you're likely familiar with the trickery of Photoshop and the ability it has to perpetuate unrealistic beauty ideals. Now, peformer Csemer Bogálarka, AKA Boggie, is taking a stand with her music video "Nouveau Parfume."
In the video, the Budapest-born singer-songwriter undergoes an extreme makeover in just three and a half minutes — to make a point, of course. And what a point she makes. The overuse of Photoshop and its negative effects on body image are constantly being discussed (remember that video of a woman having her entire body Photoshopped that made the rounds a few months ago?), but even though it's frequently acknowledged as a problem, unrealistic photoshopping shows no signs of letting up anytime soon. Nothing illustrates exactly how bad of a problem it is quite like seeing the original images morph into the altered ones. I have hope that if more artists continue to put out work like this, maybe — just maybe — we'll finally start making some headway on the issue of showing women's faces and bodies as they truly are.
For the curious, the video was directed by Nándor Lőrincz and Bálint Nagy; you can find out more about Boggie at her official site.