12 New Year's TV Marathons To Ease Into 2016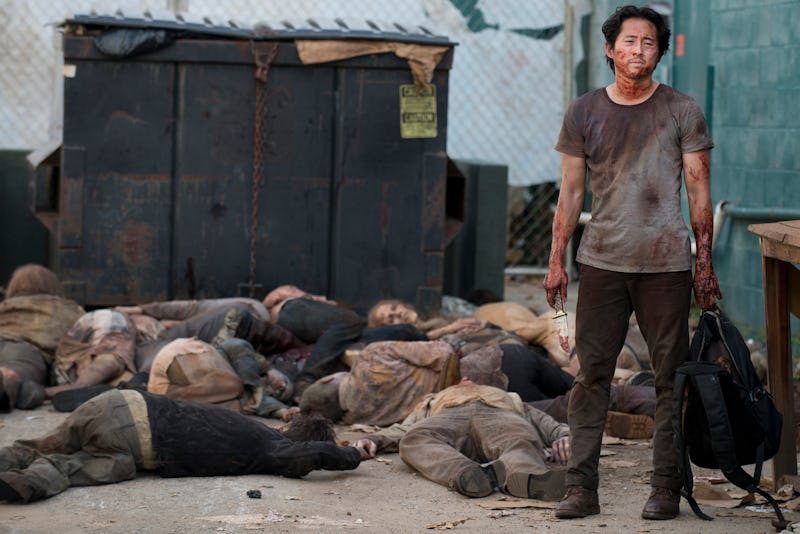 Thinking about holiday marathons makes me feel a bit old — I remember how we used to talk about getting caught up in a Star Trek or America's Next Top Model marathon on a long weekend like it was some kind of guilty pleasure. Today, streaming shows back to back is the norm, but that doesn't mean that days off can't be traditional, especially during the holidays. There are plenty of New Year's Eve and New Year's Day marathons on television that will take you back. Let the fates of TV Guide decide how you spend your holiday.
Sure, there are likely to be commercial breaks if you marathon on TV — but that gives you plenty of time to to do other things and be productive (or hydrated) on your day off as well. Sometimes you want to use your day to catch up on a show, or discover a new obsession. Sometimes you just want to watch procedurals for hours and hours. That's the beauty of holiday marathons. There's something for everyone. Whether you fully commit to your day off and couch potato it, need something to distract from your hangover, or just want something on in the background while your remaining family teems about the house, here are some marathon options. There are even some themed movie marathons to choose from, if you're feeling really ambitious.
New Year's Eve
Ridiculousness
The clip show marathon starts at 6 p.m. on MTV until Friday morning, when a Catfish marathon takes over.
Doctor Who
This BBC America marathon has already begun during the week, but the New Year's Eve portion also kicks off at 6 a.m.
Dharma And Greg
You can catch the old sitcom all day on Ovation starting at 9 a.m.
Lord of the Rings Trilogy
After a brief Supernatural marathon on TNT, the network is running all three Lord of the Rings movies starting at 1 p.m.
NCIS
On Dec. 30, USA is running a Mr. Robot marathon for those excited about catching up with the new favorite. However, at 11 p.m. Wednesday night, the NCIS marathon begins and runs over into New Year's Eve.
New Year's Day
Say Yes To The Dress: Atlanta
You can watch other people shop until you drop on TLC starting at noon.
Law & Order: Special Victims Unit
USA is switching procedural gears and will help you fill up on Olivia Benson starting at 6 a.m.
Hitchcock Films
BBC America's Friday offering is a selection of Alfred Hitchcock films starting at 7 a.m. with The Birds and following with Psycho, Rear Window, and Vertigo.
Both Days
Twilight Zone
The traditional SyFy marathon will have already started on Wednesday Dec. 30, so buckle up.
Mythbusters
The Science Channel marathon is also running all week, but kicks off on Thursday at midnight.
The Walking Dead
AMC has been showing the whole series all week, and you can start New Year's Eve with Season 4 starting at midnight. Over the weekend, they'll also marathon Fear The Walking Dead.
The Simpsons
It's no Every Simpsons Ever, but FXX is running a marathon of some choice episodes and the movie starting at midnight on Dec. 31. Are these enough choices for you? Happy watching, and happy 2016!
Images: Gene Page/AMC; Giphy (10); Wifflegif; queenjld/Tumblr