11 'Pushing Daisies' Quotes To Warm Your Heart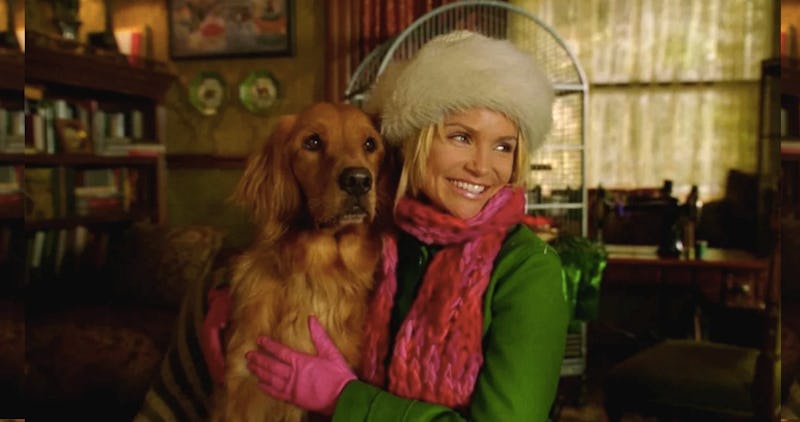 While the TV drought brought on by the holiday hiatus is almost over (yay!), there is still some time to bask in wintertime TV classics and old favorites. Plus, there is no better way is there to spend a cold winter day than marathoning heartwarming TV. And, what show is sweeter or quirkier Pushing Daisies? Nothing, as these heart-warming Pushing Daisies quotes will prove.
The show's touching messages of love, resolutions, and pie are ripe with fodder and cheer that will warm your heart all winter. The show's charming characters (like an undead sweetheart and the pie maker who resurrected her), quaint town, and storybook delivery (complete with an accented narrator) are the embodiment of a tale perfect to be told around the fire. Each new adventure brings love, laughter, and warm fuzzies, which are what the winter season is about, after all!
As the weather gets even colder, the holiday festivities crawl to an end, and a new year begins, here are seven Pushing Daisies quotes to keep you warm, make your spirits merry and bright, and help get you through whatever the cold season has in store. So, let's kick off the new year with some words of wisdom from the mysterious pie maker and company.
1. That Feeling You Get When You're Home…
"Pie is home. People always come home." — Ned, The Pie Maker.
2. When You Need To Justify Re-Gifting…
"Why would somebody give somebody a Christmas sweater for Christmas? You can only wear it that day." — Emerson Cod.
3. When It's Really Cold…
"Boy, it's cold. You know, you could use a witch's bosom as a hot water bottle on a day like today." — Olive Snook.
4. When Considering Forgiveness...
"Everything we do is a choice. Oatmeal or cereal. Highway or side streets. Kiss her or keep her. We make choices and we live with the consequences. If someone gets hurt along the way we ask for forgiveness. It's the best anyone can do." —Ned.
5. When Your Holiday Guests Have Overstayed Their Welcome…
"I'll be in the kitchen rationalizing my panic attack." — Olive Snook.
6. When You Need Someone To Keep You Warm…
"A hug can turn your day around… It's like an emotional Heimlich. Someone puts their arms around you and they give you a squeeze and all your fear and anxiety come shooting out of your mouth in a big wet wad and you can breath again." — Charlotte "Chuck" Charles.
7. When Only LOVE Can Keep You Warm ...
"I would love you in any way that I could. And if we could not touch, then I would draw strength from your beauty. And if I went blind, then I would fill my soul with the sound of your voice and the content of your heart until the last spark of my love for you lit the shabby darkness of my mind." — Alfredo (to Olive)
8. When You're Resolutions Aren't Going As Planned & You're So Angry
"Musing on the idea of setting someone on fire doesn't mean you really want to set them on fire. It's just the thought of it that makes you happy."— Olive Snook
9. When You Don't Get Everything You Want
"I spent so much time praying, I've run out of things to say. I'm having awkward silences with God!" — Olive Snook
10. When You DO Get Everything You Want
Chuck: "You can't just touch somebody's life and be done with it!"
Ned: "Yes, I can. That's how I roll."
11. When Beginning A New Year…
"At that moment, in the town of Coeur d'Coeurs, events occurred that are not, were not, and should never be considered an ending. For endings, as it is known, are where we begin." — Narrator
Here's to 2016!
Images: Warner Bros. Television, OffTheTumbldPath,ElijahWood,FuuWorld,pushingdaisiesgifs (5)/Tumblr, Giphy (6)