'90s Trends Your Parents Never Let You Wear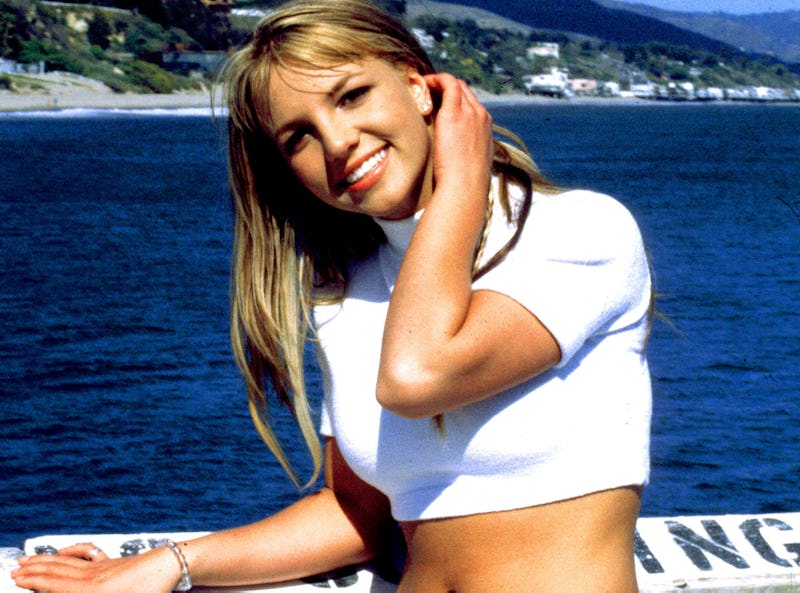 Throughout the 1990s, there was quite a range of fashion trends. Some, your parents were happy to send you off to school in. But of course, there were also plenty of '90s fashion trends that your parents wouldn't let you wear. During the first half of the decade, most parents were probably pleased with the grunge, athletic, and oversized trends. Fabrics were breathable; and flannels, oversized shirts and sweaters, leggings, and higher waistlines gave parents little to worry about where modesty was concerned. But some of the other trends that came around by the end of the '90s might have had you late for school once or twice because your parents "couldn't have you leave the house looking like that!"
Of course, for those of us that were a little rebellious or just didn't have school dress codes to enforce our ensembles after we were out of our parents' sight, we might have slipped into one of these numbers that they would not have approved of. I mean, a bare midriff totally goes with scrunchies, bandanas, and choker necklaces, right? Here are seven trends from the '90s that your parents probably didn't let you wear (but you did anyway).
1. Bandana Tops
We liked them so much on our heads, we thought: why not on the rest of our bodies too? Well, our parents would say that too much of our backs were exposed, and that the knot might come undone. It's a good thing retailers started selling regular tank tops with bandana print or we would have been SOL when it came to this trend.
2. Spaghetti Straps
It didn't matter if it was a basic tank or a formal dress, we wanted it held up by the two thinnest imaginable straps. Of course, that meant we were "showing too much skin" and were prompted with "what will you do if one of those straps breaks?"
3. Tube/Bandeau Tops
The only thing worse than spaghetti straps were no straps at all. Once the tube top was cropped? A parent's nightmare. But, like, a really fashionable and cute nightmare, right mom?
4. Platforms
My mom was always so worried that I would break my ankle if I wore platforms a la Baby, Scary, and Ginger Spice. Nope, I had to stick with jellies.
5. Crop Tops
Even Topanga was allowed to wear crop tops in the '90s. And yes Mom, if Topanga jumped off a bridge, I totally would too. I think it should have been a given that if it was OK if Topanga did or wore something, it should have been OK for us to do or wear those things too.
6. Low-Rise Bottoms
High-waisted bottoms + crop tops = not enough bare midriff. To accommodate for this sad situation, low-rise pants and skirts replaced the "mom jeans" from earlier in the decade. Unfortunately our parents, much like TSwift, didn't necessarily want the world knowing whether we had belly buttons or not.
7. Mini Anything
Skorts were my mom's practical solution to my wanting mini dresses and skirts like everyone else. And while those faux minis did satiate me, I will forever covet Hallie's pink dress from My Date With The President's Daughter.
Images: Ron Wolfson/WireImage/Getty Images