We Have A New Ambassador For Young People's Lit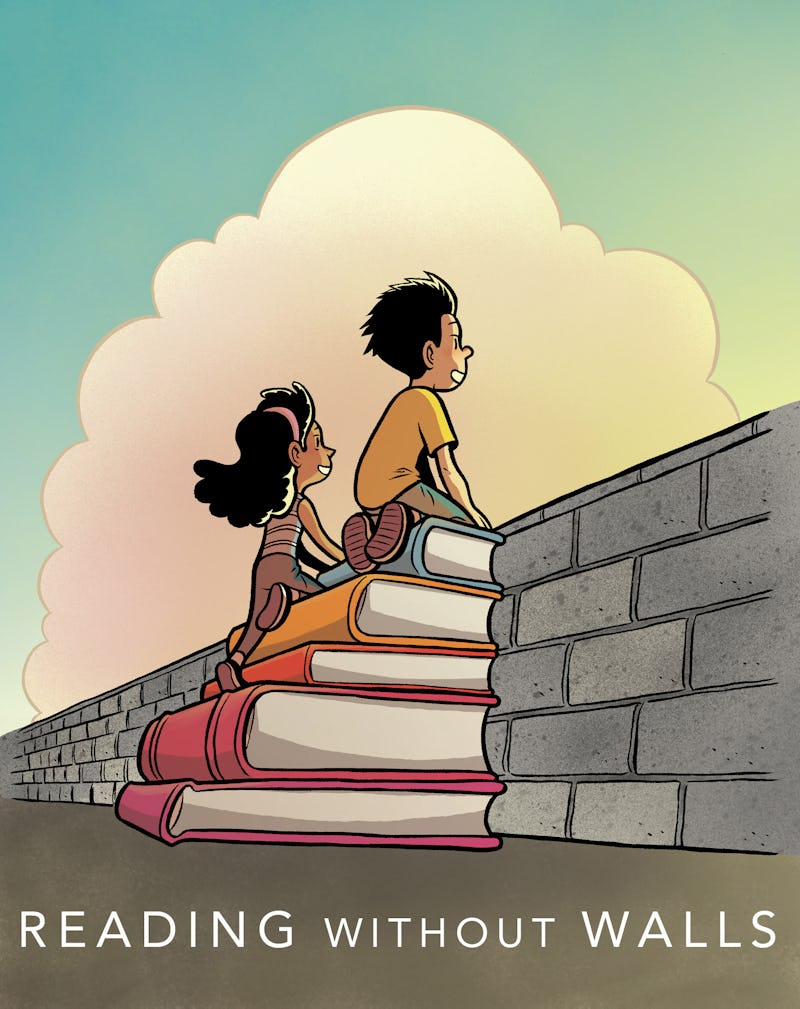 Well here's some exciting news: Gene Luen Yang is the new National Ambassador for Young People's Literature. Yang, a writer, graphic novelist, Printz Award-winner and two-time National Book Award finalist, is the fifth person to hold to office, and is definitely a great choice for the job. So this is good news for everyone.
The National Ambassador for Young People's Literature is chosen by the Librarian of Congress based on their contribution to young adult and children's literature and their ability to connect with young people. Ambassadors are tasked with helping to "to raise national awareness of the importance of young people's literature as it relates to lifelong literacy, education and the development and betterment of the lives of young people." Each ambassador serves a two-year term, and past people to occupy the post include Kate DiCamillo, Katherine Paterson, and the late, great Walter Dean Meyers. Yang is the first graphic novelist to hold the position.
In a press release, Yang said
I'm thrilled and humbled to be appointed National Ambassador for Young People's Literature. Reading breaks down the walls that divide us. By reading, we get to know people outside of our own communities. We gain knowledge others don't expect us to have. We discover new and surprising passions. Reading is critical to our growth, both as individuals and as a society. The Children's Book Council, Every Child a Reader, and Library of Congress all empower people by getting them to read. I'm honored to take up that mission myself and to carry on the amazing work of the ambassadors before me.
Yang replaces Kate DiCamillo in the role, who was part of the committee to select the new ambassador and gives Yang her seal of approval. "I did love these two years even more than I expected to," said DiCamillo. "But it's a lot of traveling so I'm tired, but thrilled to be handing the torch to Gene, who is just a brilliant artist."
She added that she was particularly happy with Yang's ability to communicate the importance of young people's literature to both children and adults. "[Gene] can give a great presentation on the history of comics to a room full of adults but he is also fantastic with kids," DiCamillo said. "That's what you want: someone who is really good with both groups."
Gene Luen Yang is the author of several works for young people, most notably the graphic novel American Born Chinese, published in 2006, which was the first graphic novel to be a National Book Award finalist. He has also written the graphic novel Boxers and Saints, and worked on several popular comic series, such as Avatar: the Last Airbender and Superman. His platform as the new National Ambassador is "Reading Without Walls."
All in all, he makes a great choice, and I for one look forward to his tenure.
Image: Courtesy of First Second Books; Gene Luen Yang/Goodreads