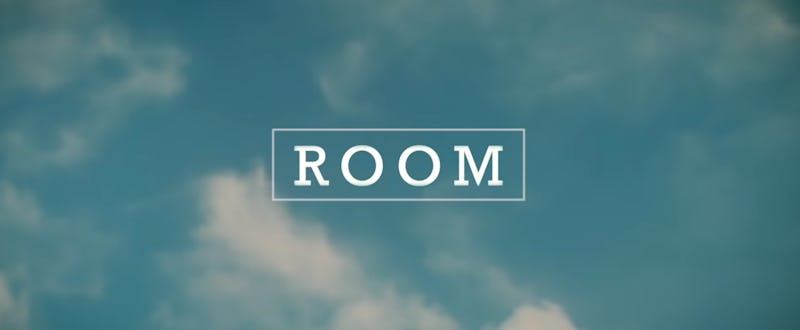 Where, oh where, can you see a very special indie movie in the midst of all this Star Wars: The Force Awakens madness? That's actually a good question. Nay, a great one. But, don't worry, I've got you covered. Case in point, if you're specifically wondering where the film Room is playing, or if it's even playing near you at all, I took a look around the interwebs and found out that there are still a bunch of theaters still showing it. Well, at least for most of you. Sorry to all you people who live in remote locations. You can probably blame time and The Force for this one.
I don't know about you, but I have been hearing a whole lot of praise for this particular film, and so it'd be wise to go see it. And,I think it'd be worth the effort if you find a theater that may not be your usual go-to, but that's within a reasonable distance from you. You don't want to let an opportunity like this pass you by, do you? Of course not. So, go see it. Make an event out of it. Get the large popcorn and the candy.
You can feast your eyes on the much talked about movie, Room, starring Brie Larson in these cities, per Fandango:
Nevada
Oregon
New York
California
Tennessee
New Jersey
Georgia
New Mexico
Oklahoma
North Carolina
Arizona
Florida
Texas
Connecticut
Colorado
Washington, D.C.
May the theater odds be ever in your favor.
Image: A24/YouTube