Watch 'Frozen's Censored Edition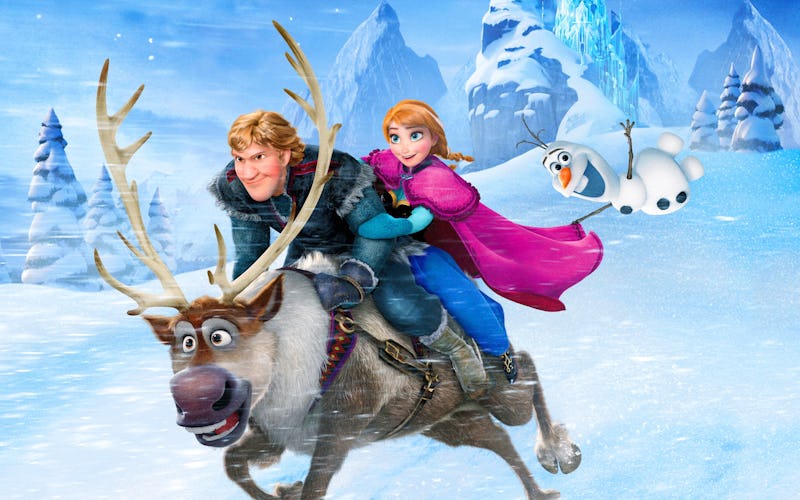 When I was in high school, there was a popular song on the radio, "Dangerous" by Kardinal Offishall ft. Akon, that had the lyrics: "I wanted to make my black snake moan." It was an obvious innuendo, like most rap songs are, but it was also a reference to Black Snake Moan, the 2006 flick starring Samuel L. Jackson. Yet on the radio version, the song bleeped out the word "snake," making the lyrics "I wanted to make my black *BLEEP* moan" appear far more dirty in nature than they actually were. Think about all the dirty words for male genetalia that you know — surely none of them are less innocent than "snake". And I'm not alone in pointing out how silly monitoring our words can be. To poke fun at censorship, a YouTuber has taken the Disney smash hit Frozen , and given it an unnecessary revision.
In the new version, complete with the blurring of mouths and a loud "beep" covering up the "naughty" words, one fan finds the outrageous and completely inappropriate version of Frozen buried within the original. And it is well worth the watch.
Below, see Disney's Frozen, the unnecessarily censored edition:
Image: Disney