Kristen Stewart Is Back With 'Anesthesia'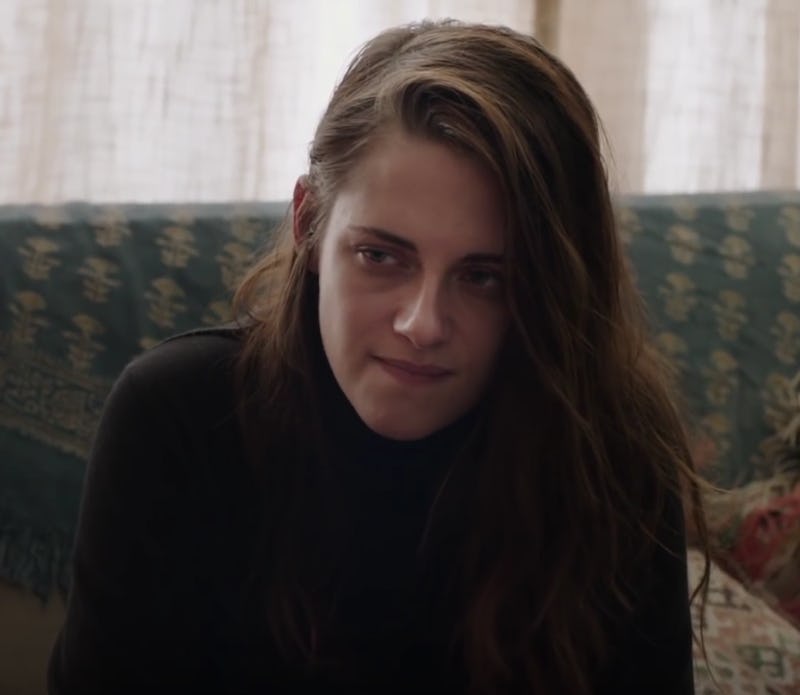 Ever since the last Twilight Saga movie was released in 2012, Kristen Stewart has stayed away from big blockbusters, choosing instead to focus on independent films. While the movie has helped Stewart prove herself as a talented actress — she won a César Award for Best Supporting Actress this past year for her work in Clouds of Sils Maria — it has also made it hard for her Twilight fans to keep up with her. Movies like Clouds of Sils Maria and Still Alice, which earned Stewart some awards buzz, enjoyed only limited releases. Other films, like this summer's stoner comedy American Ultra, bombed at the box office and disappeared from theaters almost as suddenly as they appeared. Now, fans can catch Kristen Stewart in her newest drama, Anesthesia, yet another indie film.
In Anesthesia, Stewart stars as Sophie, a young grad student suffering with depression, and, based on the trailer, trying to figure out whether life is worth living. The movie, a philosophical study of human interaction from actor-director Tim Blake Nelson, will open in theaters on Friday, Jan. 8, after enjoying a short time on the festival circuit. And though the film itself has not recieved great reviews, Stewart's performance is already a hit with critics. Indiewire's Casey Cipriani suggested that " Anethesia may be her best performance yet — even if the movie falls beneath her abilities."
For fans who know Stewart mostly as Bella Swan, the human girl who fell in love with a vampire in the Twilight movies, Stewart's role in Anesthesia might seem like a stretch. (Though it is true that Bella was seen suffering a period of depression in The Twilight Saga: New Moon.) However, anyone who has been keeping up with Stewart's work beyond Twilight knows that playing philosophical student is far from outside Stewart's wheelhouse. Before Twilight made her an international star, Stewart was starring as a victim of sexual assault in Speak (2004) and a moody teenager in In the Land of Women. During her Twilight breaks, the actress continued to find work in small independent movies that allowed her to show off her moody talent, with roles in Adventureland, Welcome to the Rileys and On the Road. Recently, Stewart has delved even deeper into the indie drama abyss, with acclaimed turns in Camp X-Ray and Equals.
Stewart's talent is nothing new, and her penchant for playing intricate, complex outsiders is probably not going to go away any time soon, if her IMDB page is anything to go on. Stewart and her awkward characters are here to stay. Anesthesia is just the beginning of a busy 2016 for the actress, so look forward to more awkward lip biting and moving performances from Kristen Stewart coming your way.
Images: IFC Films