'American Crime Story' Season 2 Will Be Emotional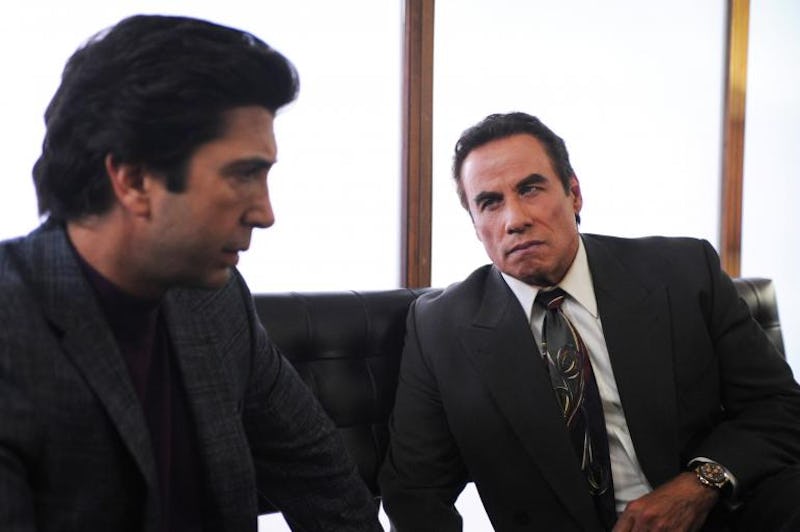 I am counting down the days until American Crime Story's first season airs on Feb. 2. Set to bring to life the drama of The People v. O.J. Simpson , this first season is already getting a lot of attention with its incredible lineup of actors and storyline that the entire nation watched unfold in real time in 1995. But, let's be honest: Watching an entire season about a trial that you know the outcome of probably won't be emotional to watch. Gripping and interesting, yes — we'll get plenty of backstory that was otherwise under wraps for those of us watching the trial play out in our homes, and that's bound to make for some great television, especially with creator Ryan Murphy at the helm. That said, watching a smug O.J. Simpson push his hands into a pair of gloves probably isn't going to leave anyone in tears. But, Season 2 of American Crime Story? Now that is going to be emotional. It was announced on Wednesday that the second season of American Crime Story would take on Hurricane Katrina for its main plot.
Unlike the trial of O.J. Simpson, the lives that hung in the balance due to this devastating hurricane that laid waste to most of the Gulf Coast were many. Thousands of people lost their lives when the levees broke in New Orleans and in other areas around the coast, and an entire city was left abandoned and destitute after this natural disaster struck.
Talk about an emotionally gut-wrenching topic for its second season.
But it is also an incredibly necessary event for American viewers to see. According to EW, the show is set to start on filming the 10-episode series on location in New Orleans in October — and I can only imagine that the actual footage of this city coupled with the staggeringly bleak images of it after Katrina will leave us audiences more aware, informed, and emotional than they were before watching.
So bring your tissues to the premiere of this one. Season 2 is tentatively scheduled to premiere in February 2017.
Images: FX