Sia's 'This Is Acting' Tracklist Is Here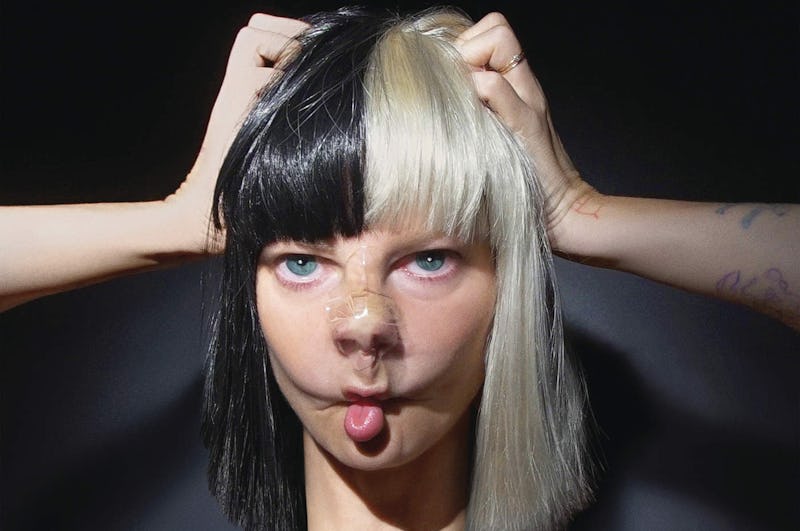 Get amped, pop music lovers: Sia's much-anticipated new album, This Is Acting , premieres on Jan. 29. On Wednesday, the Australian singer-songwriter revealed the This Is Acting tracklist on Twitter, leaving her fans to ponder what the forthcoming songs might be about. We've already heard five of the 12 tracks on This Is Acting's standard edition ("Alive," "Bird Set Free," "One Million Bullets," "Cheap Thrills," and "Reaper"), but seven of them are still a big ol' mystery! Sia explained to NME in February 2015 that This Is Acting is primarily composed of songs she wrote for other artists (like Adele, Rihanna, and Beyoncé, for example), so their lyrics aren't necessarily inspired by her life and/or experiences. In other words... they could be about anything.
This makes predicting the subject matter of Sia's new tunes especially difficult — but I'm still going to give it a shot. After all, I've listened to a lot of Sia in my day, and I feel as though I have a pretty good handle on the recurring themes in her music (and there are recurring themes, even when she writes for other people!). Here's what I think the seven unreleased This Is Acting tracks could be about (based mostly on their titles):
"Move Your Body"
With a title like "Move Your Body," it's gotta be an up-tempo dance track, right? Well, that's my prediction, anyway! Sia revealed during a November 2015 radio interview with 103.7 KVIL that "Move Your Body" was intended for Shakira. I love when Sia does fun, up-tempo stuff (like Rita Ora's "Radioactive," for instance), so I'm really looking forward to this one.
"Unstoppable"
Over the past several years, Sia has become well-known for writing uplifting power ballads, and I have a hunch "Unstoppable" falls into that category. Perhaps it sounds a little bit like "Titanium Part 2"? (It's not very difficult to imagine Sia belting out, "I AM UNSTOOOOPPAAAABLLLLE!" over a 4/4 beat and some EDM synths.)
"House On Fire"
I'm going to take a wild guess here and say that "House on Fire" uses a burning home as a metaphor for a toxic and failing relationship. Will either person make it out alive? DUN DUN DUNNNNNN.
"Footprints"
This title makes me think of Leona Lewis' cheesy 2007 love ballad, "Footprints In the Sand" (which is loosely based on that well-known Christian poem about walking on the beach with Jesus). Hopefully, "Footprints" isn't quite so over-the-top. Sia told Rolling Stone in December 2015 that she wrote the song for Beyoncé "a couple years ago."
"Sweet Design"
I bet "Sweet Design" finds Sia singing about a partner who's so loving and so perfect, it's almost as if they were "designed" just for her. Awww.
"Broken Glass"
I'm thinking "Broken Glass" is a breakup ballad. Its chorus probably goes something like, "Our love is broken... broken... like broken glass." Hey, that's not bad! Maybe I should become a songwriter someday...
(jk jk, I know it's terrible.)
"Space Between"
I feel like this one could go in a million different directions, but I'm going to play it safe and say that it's about two lovers who have begun to drift apart. "We used to be so close, but now, there is so much space between... so much space between... us." Ugh, I'm killing this! Look out, Sia!
We'll find out how accurate my predictions are when This Is Acting drops on Jan. 29. Check out the album's full tracklist below.
Bird Set Free
Alive
One Million Bullets
Move Your Body
Unstoppable
Cheap Thrills
Reaper
House on Fire
Footprints
Sweet Design
Broken Glass
Space Between
Images: RCA Records/iTunes; Giphy (5)