Emma Watson Has a Secret Tumblr Account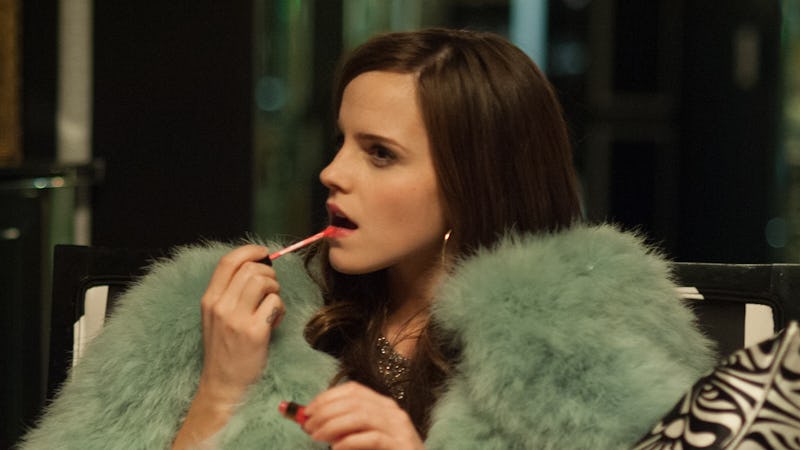 Emma Watson has been anything but subtle regarding her feelings for Nicki Moore (aka Alexis Neiers), the character she played in Sofia Coppola's The Bling Ring: "I'm probably the least obvious choice to play the role … The character is everything that I felt really strongly against — she's superficial, materialistic, vain, amoral. She's all of these things and I realised that I really hated her. How do you play someone that you hate?"
OUCH. In a bit of method acting that wasn't exactly of Daniel Day-Lewis calibre but pretty damn hilarious, Watson made a tumblr under the guise of Nicki Moore. Called "Nicki Moore Forever," it's barely readable, with a migraine-inducing zebra print background, lots of videos of Angelina Jolie, and sign-offs of "Namaste."
It's almost uncanny how much it channels Neiers herself. Alexis Neiers, as I'm sure everyone knows by now, is the most famous member of the real-life Bling Ring — the Pretty Wild star was arrested in 2010 for charges of burgling celebrity homes owned by Lindsay Lohan and Paris Hilton (although apparently she was too drunk to remember robbing Orlando Bloom). Needless to say, Neiers was not a fan of The Bling Ring, calling the movie "trashy and inaccurate." More ouch.
Image: Merrick Morton / A24