What Was 'Outlander's Golden Globes Fate?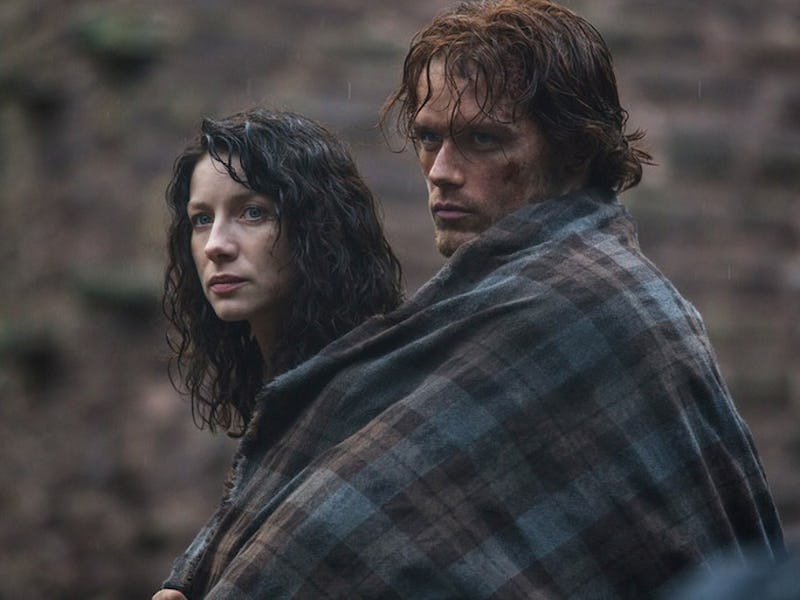 When it comes to any given awards show ceremony, odds are your favorites aren't always going to win. In fact, I can pretty much guarantee that, at some point, you'll inevitably find yourself screaming into your television screen at the injustice of it all. (My neighbors love me during awards season, by the way.) So you can imagine my disappointment when Outlander lost the 2016 Golden Globe for Best Drama Series. Now, this show may only have one season under its belt, but it's already proven to be exceptional beyond its years. Full of action, romance, and dreamy Scottish accents, Outlander deserves recognition for all that its achieved. But evidently, the Hollywood Foreign Press Association thought differently and decided to give the Best Drama Golden Globe to Mr. Robot instead.
That's not to say that Mr. Robot isn't an amazing show in its own right that also deserves accolades for its many accomplishments. But I'm a sucker when it comes to rooting for the underdog, and Outlander is certainly a small screen treasure full of raw talent that doesn't get nearly enough credit as it should. And fans know it, too, which is why the series won Favorite Cable Sci-Fi/Fantasy TV Show at the 2016 People's Choice Awards this year. Viewers know just how great the show is. Now if only the HFPA could get onboard as well.
To be fair, though, I'm thrilled, at the very least, that Outlander received a nomination in the first place. Poor Sam Heughan was completely snubbed by the Globes this year, even though a large portion of the show's success is because of him. (What is Outlander without Jamie Fraser?) And let's not forget the emotional roller coaster ride he took us through in those last two episodes. So I suppose any recognition is better than no recognition at all. But I was still hoping that the actors and writers would reap better rewards throughout the evening. It may not be an HBO series or ratings goldmine, but Outlander is fantastic in its own way and deserves the chance to shine.
Now, if you'll excuse me, I'm off to stare at this image for the next hour or so, in the hopes it'll make me feel better. (Because, I mean, how could it not?)
Images: Starz; kanamadis/Tumblr