14 Films You Didn't Know Came Out Of Sundance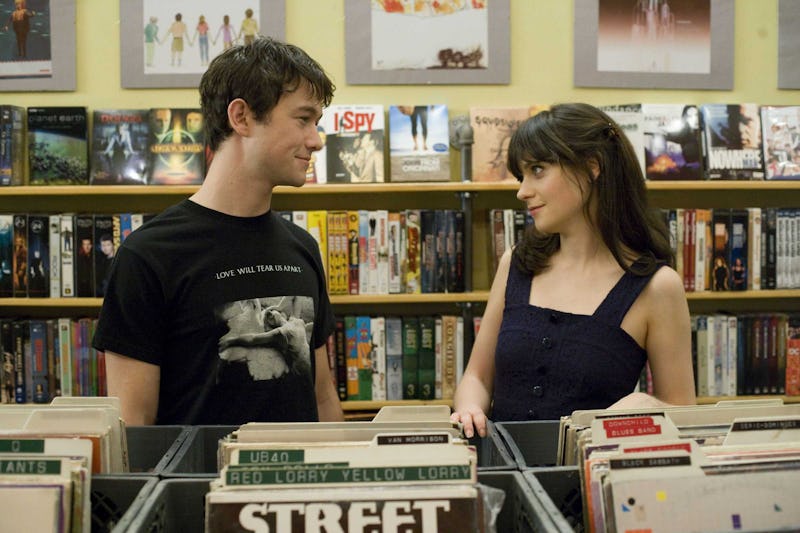 While independent cinema usually doesn't have the big bucks that studio films can boast, they are often some of the best films to come out of any given year. Just look at Sundance Film Festival, the largest independent film festival in America, which is home to some of the most critically acclaimed films of the year. Last year, the festival delivered audiences Academy Award nominated Brooklyn, which may take home the Best Picture award at the Oscars this year. The year 2014 gave us Whiplash, another Best Picture nominated film. Needless to say, Sundance proves that independent filmmakers have a real shot at making something fantastic by an audience and critical standpoint.
And while indie cinema may come with a certain stereotype: usually dramatic, low budget, art house-y pictures starring lesser known actors who haven't had their big break, this isn't always, or even often, the case. Many Sundance Film Festival movies are funny, digestible for the mainstream, and star the biggest A-listers Hollywood can offer. But of course, usually films to come out of the festival live somewhere in between these two extremes.
Here are 14 beloved films you probably didn't know had their big break at Park City's Sundance Film Festival.
1. Reservoir Dogs (1992)
Reservoir Dogs is the feature length debut of the king of grit and blood himself, Quentin Tarantino. The R-rated film follows the events that unfold after a botched jewelry heist, when the robbers suspect there is an undercover cop amongst them. The film was a huge success in the United States and the UK, and set Tarantino up for success with his next film, 1994's Pulp Fiction.
2. The Usual Suspects (1995)
The Usual Suspects is a film that is said to have one of the best twist endings of all time. It follows five men who are arrested and questioned as suspects in a hijacking in New York, all of whom plead innocent. As they all claim innocence, the men set out to get revenge against the police, but when something goes wrong with their plan, it leaves the men questioning one another's true identities.
3. Blair Witch Project (1999)
Iconic for its "found footage" format, this horror film revolutionized the way filmmakers could successfully play with format in film. The narrative follows three student filmmakers who get lost while filming a documentary about a local legend known as the Blair Witch in the Black Hills of Maryland. The audience is told the three students were never seen again, but their filmed footage was discovered a year after their disappearance, and this found footage is what audiences are viewing. Creepy? To say the least. But audiences sure loved it, it premiered in the summer of '99 and went on to be one of the highest-grossing indie films ever.
4. American Psycho (2000)
One of my personal favorites, American Psycho proves that independent cinema isn't just for the unknown actors. The film stars such talent as: Christian Bale, Willem Dafoe, Jared Leto, Chloë Sevigny, Justin Theroux, and Reese Witherspoon. Directed by Mary Harron and based on Bret Easton Ellis's 1991 novel of the same name, the film follows Bale's psychopath as he navigates the world of 1980s investment banking and casually kills whoever he feels like. Cause you know, he's a psycho.
5. Memento (2000)
Christian Bale is known for his gritty and dim Batman series and the intergalactic Interstellar, but before he was busy turning Heath Ledger into the now iconic Joker, Bale was crafting a partially black and white film called Memento, which premiered at Sundance in 2000. The film doesn't follow a linear structure, but instead plays in two parts: a series in black-and-white that is depicted chronologically, and a series of color scenes played in reverse order. It sounds confusing, and it is, but it's also one of the best films of the decade, according to Metacritic.
6. Donnie Darko (2001)
Teenage Jake Gyllenhaal stars in this eerie end of the world drama about a troubled teen that has visions of a large, demonic bunny rabbit that tells him to commit a series of crimes. It's twisted, and puts Harvey's bunny rabbit to shame.
7. Super Size Me (2004)
It's a rare thing when a documentary catches the attention of the masses, but 2004's Super Size Me did just that. The doc follows the 30-day dietary experiment of Morgan Spurlock, where he ate only McDonald's food. He wanted to showcase America's obesity epidemic, and boy, did his experiment have some disgusting results: He gained 11.1 pounds over the course of the month, his cholesterol soared, he experienced mood swings, couldn't perform sexually, and gained fat accumulation in his liver. Yowza.
8. Saw (2004)
Saw is one of the scariest movies in existence, in my opinion, because you can't watch the film without asking yourself: What would I do in this situation? And it's a grim situation to fathom being in. The film follows a madman who tries to teach his victims how much life is worth when he asks them to make a series of moral decisions that result in the death and torture of other people.
9. Napoleon Dynamite (2004)
The subtle humor of Napoleon Dynamite is what makes it one of the most laugh out loud comedies to ever come out of Sundance. Fans of the flick will remember Tina, tater tots, and the song "Canned Heat" fondly. The film surrounds a socially awkward teen who helps his friend run for class presidency in a small western high school while dealing with his bizarre home life. And as you can see from the gif above, features some killer dance moves.
10. Garden State (2004)
When Garden State first came out it was the seemingly the epitome of a deep, thoughtful, and beautiful picture. Rewatching the film now makes me realize how overrated and melodramatic this Zach Braff picture really is. Still, the film got its start at Sundance Film Festival, and became instant fodder for alternative teens everywhere.
11. Little Miss Sunshine (2006)
Perhaps the most beloved child pageant movie ever, Little Miss Sunshine is a feel good dark comedy about a dysfunctional family trying to get their youngest daughter, Olive, to her beauty pageant on time. Of course, all road trip comedies come with a few road blocks — like a family member dying, a car shutting down, and familial turmoil that rises to the surface at the most inopportune moments. Nevertheless, this Sundance offering from 2006 is hard to beat.
12. (500) Days of Summer (2009)
Starring New Girl's Zooey Deschanel and everyone's favorite 3rd Rock From the Sun vet Joseph Gordon-Levitt, (500) Days of Summer surrounds one man's unhealthy obsession with a girl named Summer. She's very much a manic pixie dream girl, but if you can overlook this unfortunate fact, the film offers a lot of relatable moments, and one very fun Ikea montage.
13. Winter's Bone (2010)
The film that put Jennifer Lawrence on the map, Winter's Bone is a minimalistic film about a family trying to scrape by. It stars Lawrence as a teenager who must locate her missing father in order to keep her family from being evicted. It's a dark, dark tale of poverty, drugs, and family ties. But it made audiences do a double take at the 2011 Academy Awards: Who was that blonde bombshell in the red dress?
14. Beasts of the Southern Wild (2012)
A sweet, heart-breaking tale of childhood and climate change, Beasts of the Southern Wild became one of the best films of the year, and it came from the first time directorial mind of Benh Zeitlin. It also gave us Quvenzhane Wallis, a small girl bursting with untapped talent and a name no one seemed to be able to pronounce.
Images: Fox Searchlight; Giphy; Tumblr; Tumblr; Tumblr; Giphy; Tumblr; Tumblr; Tumblr; Tumblr; Giphy; Giphy; Giphy; Giphy; Giphy