'Casual' Deserves More Episodes & Awards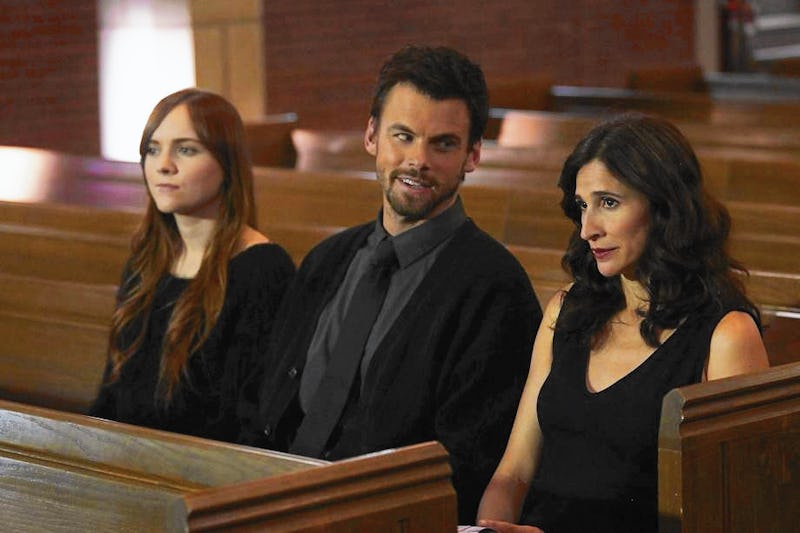 The theme of dysfunctional families will probably never get old in the world of TV — most likely because it's such a relatable topic that can be explored from multiple angles, both dramatic and comedic. For example, Hulu's new series Casual, about a bachelor and his recently divorced sister joining forces to raise her teenage daughter, was a breakout hit this fall. Not only did it receive strong reviews from critics, but Casual also scored a Golden Globe nomination for Best TV Comedy. The series has helped establish Hulu as yet another streaming service that produces amazing content and is a force to be reckoned with during awards show season. If you've already binge-watched Season 1, you're probably wondering whether or not Casual will return for Season 2.
I love to be the bearer of good news, so I'm happy to report that the answer is "yes." Even though the episodes aired weekly rather than being posted all at once, Hulu renewed Casual for a second season just two weeks after the series premiere. And, Variety reports that Season 2 will consist of 13 episodes rather than 10 — so we can rest assured that plenty of great plotlines are in the show's future. A Season 2 premiere date hasn't been set, but we probably have a bit of a wait since Season 1 just concluded in December.
Here are four shows to watch while we wait for Casual's return:
1. The Grinder
Playing a hotshot lawyer on TV totally qualifies you to run your family's law firm in real life, am I right? Well, that's what Dean Sanderson is banking on when he leaves Hollywood and heads back to his hometown of Boise. Predictably, this causes some tension between Dean and his brother who is, you know, an actual lawyer.
2. Transparent
Maybe I'm a little biased because I firmly believe everyone should be watching this gem of a show, but Transparent's exploration of family dynamics is simultaneously thoughtful, humorous, and moving. When Maura Pfefferman (Jeffrey Tambor) transitions, her three adult children respond both sensitively and realistically — and they rethink their own beliefs about gender and sexuality.
3. Grandfathered
What could possibly be more shocking for a bachelor than discovering that he has a grown child? Well, for starters, learning that the aforementioned grown child has a daughter of his own. When this happens to Jimmy Martino (who, let's be honest, will always be Uncle Jesse to us '90s kids), hilarity ensues. Grandfathered is a fun, lighthearted sitcom that proves sometimes you just have to go with the flow when it comes to family surprises.
4. Arrested Development
Since we're on the topic of family comedies, I would be remiss to not include Arrested Development on this list. Sure, most TV fanatics have already watched this one — but I know from personal experience that's there's no such thing as binge-watching Arrested Development too many times. And, if you haven't gotten around to watching it, there's no time like the present to get acquainted with the hilariously dysfunctional Bluth family.
These great shows will definitely hold us over while we wait for Casual to return.
Images: Hulu; Giphy (4)