Tyra Banks and 7 other models who have serious acting chops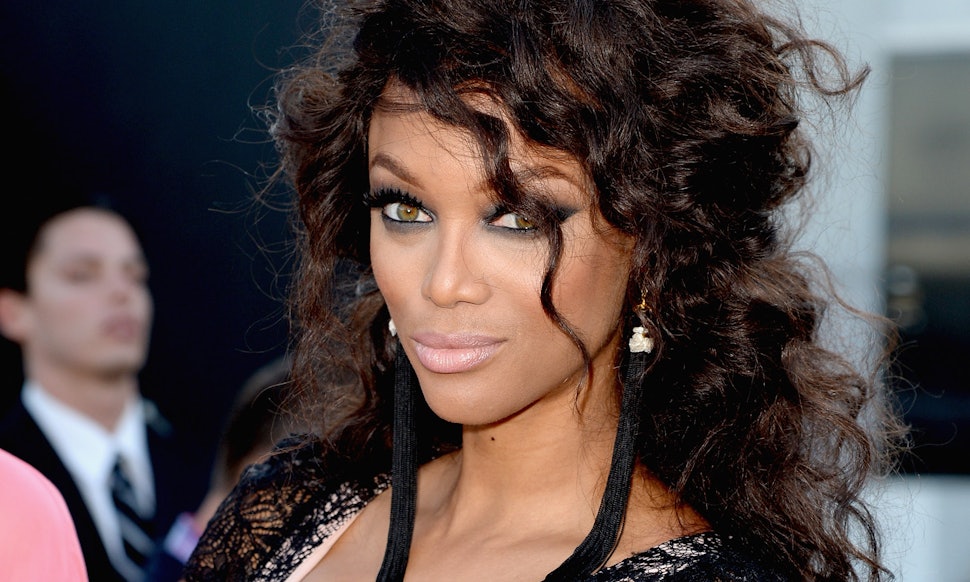 Jason Merritt/Getty Images Entertainment/Getty Images
Though we're still jumping with joy over the confirmation that a Life Size sequel starring Tyra Banks is in the works, the announcement also reminded us that the actress-turned-reality host-turned-Oprah lite was a runway model before she even turned into an actress.
Now, most aspiring and actors and actresses dabble in modeling to pay the bills before their big break, but this list consists of models who had a flourishing career on the runway and in front of the cameras. These are seven people in Hollywood who, really, are as good as they look.
Molly Sims
Molly Sims got her start on the cover of Sports Illustrated, became the face of Old Navy, walked the runways for Victoria's Secret, then spent five seasons acting on Las Vegas. If only we could be so lucky.
Photo: George DeSota/Getty Images
Brooke Shields
The poster girl for having both a successful modeling and acting career, Brooke Shields captured audiences by not letting anything get between her and her Calvin Klein Jeans and in countless films, such as The Blue Lagoon and Pretty Baby. Still, nothing has stood in the way of her and her Calvins.
Photo: Calvin Klein
Ashton Kutcher
Ashton Kutcher walked the runways as a model for Calvin Klein and became Hollywood's goofball for his performances on That '70s Show and in Dude, Where's My Car?. And, now, with a starring role in CBS's Two and a Half Men, the accomplished model-turned-actor has afforded himself the opportunity to say: Dude, where's my paycheck?
Photo: Calvin Klein
Channing Tatum
Channing Tatum is known as one of Hollywood's most handsome actors — and for good reason. The Magic Mike star walked the runways of Milan before he stepped up in front of the camera in his feature film, Step Up.
Photo: Abercrombie & Fitch
Milla Jovovich
She has been deigned as the "reigning queen of kick-butt" for her performances in action films like Resident Evil and The Fifth Element, but Jovovich has also been listed as one of the wealthiest models in the world. You go girl!
Photo: Seventeen Magazine
Mark Wahlberg
Mark Wahlberg is an Oscar-nominated actor for his performances in The Departed and has also graced the cover of Abercrombie and Fitch ads with a set of seriously impressive abs. So, yes, your mother would love if he said hello to her.
Photo: Calvin Klein
Brooklyn Decker
Brooklyn Decker has appeared on the cover of Sports Illustrated's Swimsuit Edition AND next to Adam Sandler and Jennifer Lopez on the big screen in films like Just Go With It and What To Expect When You're Expecting. So what can we expect from Decker in the future? Based on her resume, a list of credits that only continues to grow.
Photo: Sports Illustrated