6 Shows 'The Royals' Fans Will Love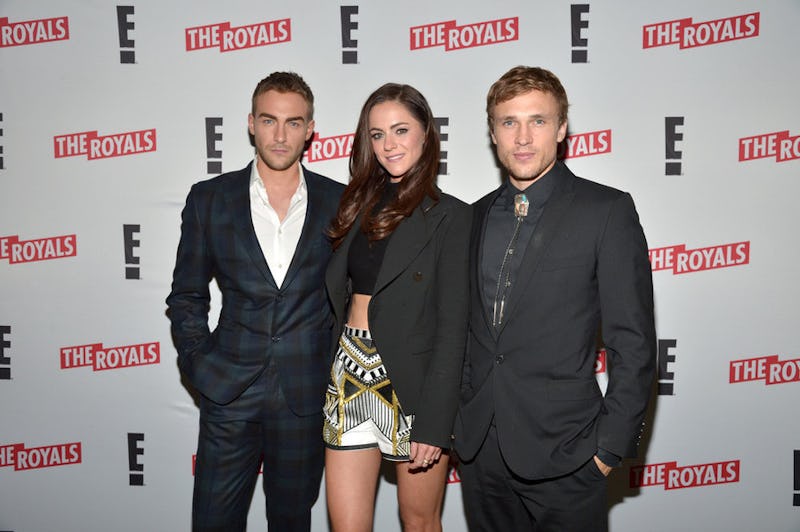 Not even the Queen could stop it from happening: The Royals Season 2 will come to an end when the finale airs on Jan. 17. Thankfully, the show was officially renewed for a third season on Jan. 5, midway through it's deliciously drama-filled sophomore season. So, as this season comes close to its end the questions becomes, "When will Season 3 of The Royals premiere?" Well, while Seasons 1 and 2 were just a few months apart, that likely won't happen for Seasons 2 and 3. Update: According to their official Facebook page, The Royals will return Dec. 4.
Earlier: However, E! has a somewhat unconventional broadcasting schedule. Most networks have almost all of their premieres either in the fall (September, usually), January (also called "midseason"), or a shorter run in the summer. However, since the advent of streaming and increased cable networks, that's been changing — Netflix and Amazon premiere series year round, and long hiatuses mean that some shows take the holidays off and don't come back until February or March, like Empire Season 2. Hey, sometimes the oddness can made for good news — The Royals was renewed for a second season before it premiered, allowing the show to premiere both seasons in less than a year, in March and November.
All that is to say that maybe E! will once again throw The Royals right back into production and Season 3 will premiere in just six months, sometime in early summer. However, I wouldn't be surprised if they decided to just wait until fall, putting a full year between the Season 2 and 3 premieres — that's how most shows still do it. So, in the meantime, here's a few other series to catch up on during the show's potentially lengthy hiatus.
1. House Of Cards (UK)
The original House of Cards is a perfect companion piece to The Royals. But, instead of a wildly ambitious royal family, it's about Francis Urqheart, a ruthlessly ambitious Parliament member who's willing to act like what he is, a more devious Frank Underwood, in order to get ahead.
2. Ladies Of London
Giving you that E! Network reality-TV flavor, Bravo's international Housewives spinoff, Ladies of London has just as much scheming as any other entry on this list, it just so happens that rather than control over the entire nation, these women fight over charity events. And, Caroline Stanbury is a woman after Queen Helena's heart, with her combination of a razor-sharp British wit and her manners and propriety.
3. Kings
This series from NBC proposed an alternate version of the United States called Gilboa that has a monarchy, and what that would mean for the nation. Ian McShane's hammy but wonderful performance as the American-ish monarch King Silas Benjamin is a particular standout, and it makes for the perfect in-between marathon viewing while The Royals is off the air. Kings went off the air in 2009, but some of the episodes are still available to stream on NBC.com.
4. The Tudors
Another alternate version of a historical British royal family, but instead of the Windsors, The Tudors tells a fictionalized version of King Henry VIII, his many wives, and all the other politicians around them. It may be set back in the 16th century, but there's a lot in common with The Royals. One big difference? There are way more shirtless dudes. So, if you've been wishing that Jasper would disrobe in every episode, don't walk, run over to Netflix.
5. Skins
British kids going through growing pains that include overindulging in alcohol, drugs, and sex — it's practically Eleanor's origin story. But, with young Nicholas Hoult to make it even better.
6. Game Of Thrones
King Cyrus is basically a cross between Joffrey and Littlefinger, so if his political machinations — and The Royals' many hookups — are what appeal to you, then why not watch (or rewatch) Game of Thrones. And, by the time you're worked through all five seasons, it will probably be time for Season 6. And, by the time Season 6 is finished, it'll be nearly time to jump back into The Royals Season 3. The time will fly by! And, until then, enjoy this video of the cast playing Bustle's emoji game:
Image: Charley Gallay/E! Entertainment; Rebecca Miller/Bravo; Giphy (2); Helen Sloan/HBO