Who What Wear For Target Is Size-Inclusive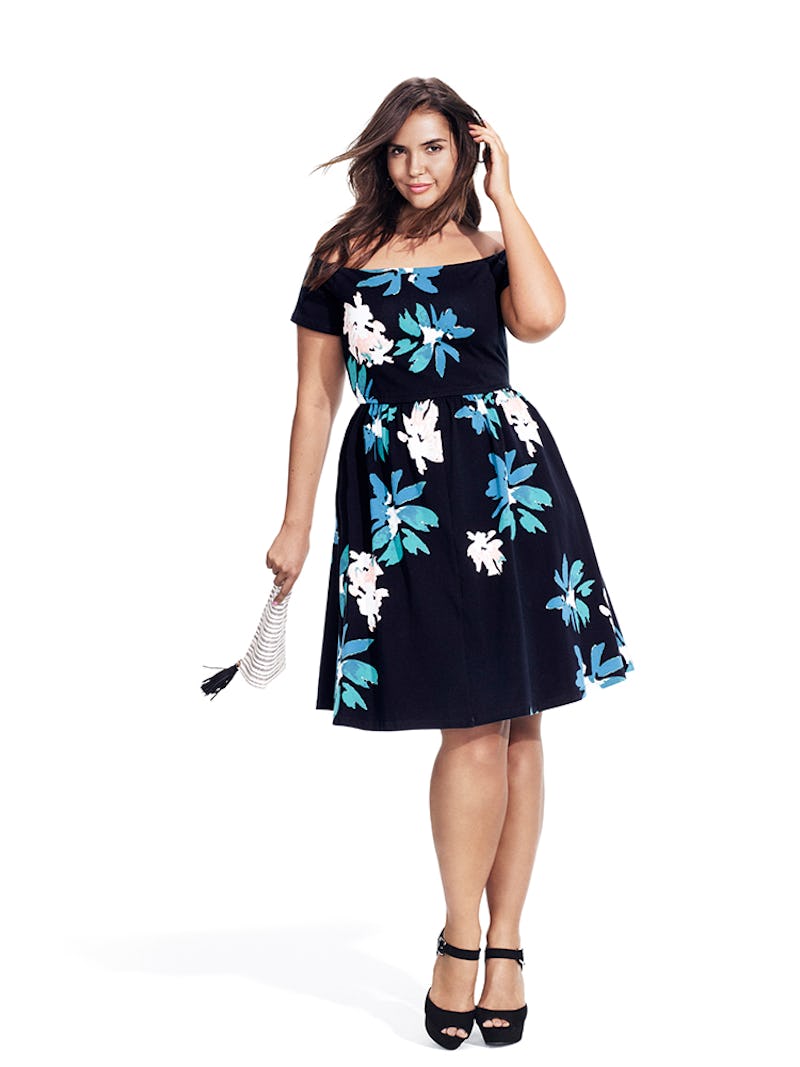 Target is notorious for bringing luxe designer threads to the masses for prices that are actually affordable, and their latest high-profile collaboration does not disappoint. After months of waiting and teasing, the Who What Wear for Target lookbook has finally arrived. Hooray! Before we dive into all the amazing looks, of which there are man, plenty of fashion fans are probably wondering — will the WWW x Target line be available in plus-size? I am glad to report that the answer is yes!
Who What Wear, a popular shopping-focused site, took to its own platform (duh) to share the exciting news of their lookbook launch with readers. The site revealed that the collection will include a wide assortment of dresses, skirts, pants, outerwear, and accessories in the form of on-trend pieces like lace-up tops and culotte trousers, as well as classic wardrobe staples like moto jackets and denim.
The sweetest part? Every piece in the line rings in at under $50. That's practically a steal. The even sweeter part? Sizes range from a 2 to a 26, according to Who What Wear. According to a press release, select items will be available in plus-sizes, which will be sold exclusively online. The range offers some really lovely dresses, separates, and jackets in a wide range of sizes. Check out all the styles offered in plus sizes below and start making that shopping wishlist!
Knit Bardot Plus Dress in Floating Floral, $32.99, Target.com
This adorable sundress makes me so excited for spring.
Bateau Stripe Tee in Ebony/White, $22.99, Trench Vest in Olive, $44.99, Skinny Crop Pant in Ebony, $32.99, target.com
#FashionGoals.
Button-Up Plus Blouse in Painted Dot, $27.99, Skinny Plus Crop Pant in Ebony, $32.99, target.com
Polka dots are so hot right now.
Midi Plus Shirt Dress with Convertible Sleeves in Chambray, $39.99, target.com
I love a good denim dress.
Mod Plus Moto in Blue, $44.99, Elbow-Sleeve Linen Plus Tee in Ebony, $19.99, Plus Pencil Skirt in Vintage Floral, $29.99, target.com
The girly floral combined with the edgy moto jacket is a nice mix of feminine and hard.
Plus Silky Party Top in Painted Dot, $27.99, Plus Wrap-Front Culottes in Ebony, $32.99, target.com
Loving the front-wrap detailing on these culottes.
Knit Bardot Plus Dress in Cream/Ebony Stripe, $32.99, target.com
A basic staple that totally goes with everything.
The Who What Wear x Target collection hits stores and online Jan. 31.
Images: Target (7)