The 7 Best Moments of 'Girls' Season 3 So Far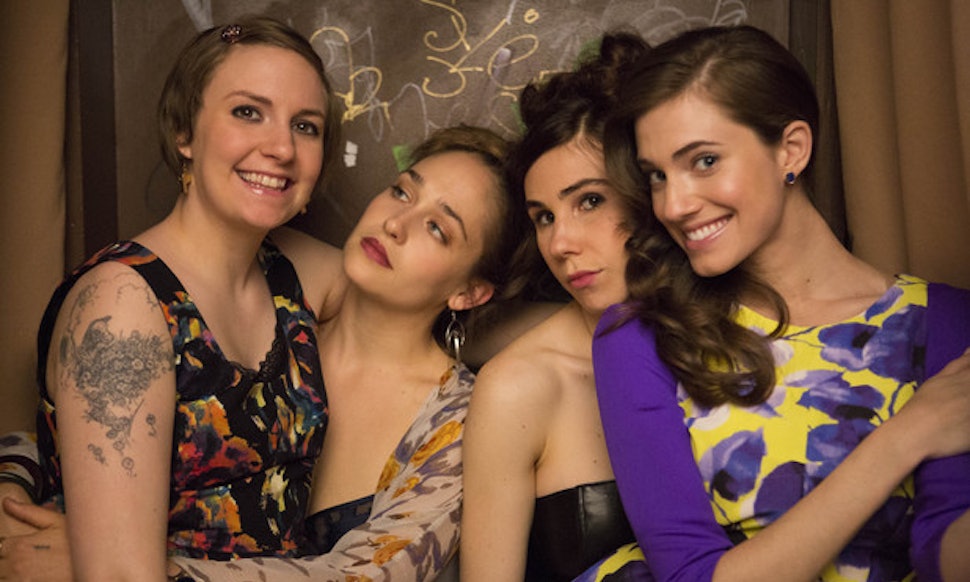 We've only seen three episodes of Season 3 of Girls , but I'm already loving the way the season is going so far. It's stepped away from the darker elements of Season 2 and is back to being the fun, weird, and sometimes too "real" show about a group of young women trying to figure it all out in New York. It was nice to see Hannah, Marnie, Jessa and Shoshanna back together again and making glorious messes of their lives. Lena Dunham and her fellow writers are really killing it this season and I am thrilled to see where our four girls end up at the end of the season. Here are the seven best moments so far from Season 3.
Images: HBO
Amy Schumer Guest Stars and Takes Down Adam
I think Amy Schumer is hysterical and I was thrilled to see another female comedian guest on Girls. Even better? Amy Schumer's character — a friend of Adam's ex girlfriend, played by Shiri Appleby — got to verbally harass Adam for screwing over her friend.
Marnie's Music Video Goes Viral
Marnie can add "embarrassing YouTube music videos" to the list of things that came out of her relationship with Charlie. Marnie's cover of Edie Brickell's song "What I Am" — and her many futile attempts to take the video down without actually contacting Charlie to do it — is just another reason why you should never let your boyfriend take control of your music career.
Shosh and Ray Have An Awkward Encounter
Shoshanna and Ray were my favorite couple, and now they are my favorite pair of awkward exes. Who hasn't tried to make small talk with their ex only to realize that you have absolutely no desire to ever speak to them again? The best part of this encounter was Ray complimenting Shosh on her "cool cigarette."
Marnie Doesn't Get Why Charlie Won't Make Grilled Pizza With Her Anymore
They'd bought all of the ingredients to make grilled pizza AND THEN HE JUST LEFT. This is how Lena Dunham must have felt after Christopher Abbott who plays Charlie decided to up and quit the show after several of the scripts were already completed.
Hannah Is A Birthday Bitch
I would wear that hat everyday of the year because it is awesome. Basically every moment of Hannah's 25th birthday was a train wreck, from Marnie insisting that they duet a song from Rent together and Hannah's boss installing Grindr on her phone.
Jessa Sucks At Rehab and Danielle Brooks Guest Stars
I always thought that Jessa was a pretty terrible person — or at least, a very damaged one masquerading as a free spirit — but her time in rehab was particularly awful… and particularly funny. Rather than deal with her own issues Jessa decides to berate the other members of her group therapy sessions. Danielle Brooks of Orange Is The New Black guest stars as a drug addict whom Jessa calls out for being a lesbian in an ugly vest.
Wise Words From Hannah
Sometimes a girl just has to do her own truth, which is why I practically applauded when Hannah told Shosh and Adam that she would not go on a hike with them. Why? "It's really liberating to say no to shit you hate." And I totally feel that.