The Vitamins You Need To Be Your Strongest Self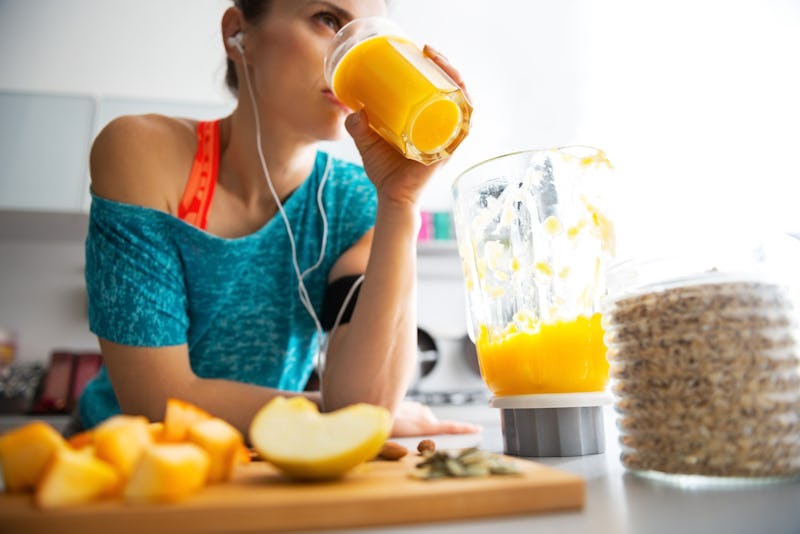 Our bodies — all of our bodies — do some pretty amazing things for us, when you think about it. I'm not just talking about the marathon runners or the professional athletes amongst us. The everyday things our bodies do to keep us alive and well are rather impressive, too.
For example, did you know that our skin acts as first defense for invading microorganisms by secreting antibacterial chemicals as well as acting as a physical barrier? Or that shivering when cold helps to preserve and generate heat?
That's why it's so important to give back to our bodies. Being our strongest selves takes regular exercise, the right amount of sleep, plenty of water, and of course, a robust and healthy diet — one that provides us with essential vitamins to keep our bodily functions in tip-top shape. Getting the adequate amounts of a wide array of vitamins is imperative to overall health, be it through whole foods or supplements.
We partnered with Walgreens to highlight the necessary vitamins needed, what you need them for, and where to find them in the below infographic. Every time you purchase vitamins at Walgreens, they donate a portion of their sales to Vitamin Angels. Vitamin Angels will provide life-changing vitamins to undernourished children in the U.S. and around the world.
This post is sponsored by Walgreens. Walgreens is partnering with Vitamin Angels to help provide vitamins for undernourished children around the world.
Images: Alliance / Fotolia; Liz Minch / Bustle.