Lace May Not Leave 'Bachelor' Nation For Long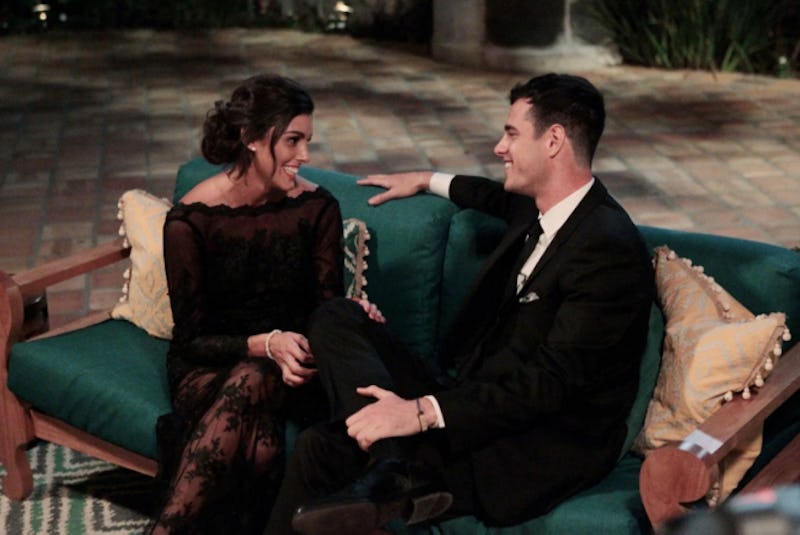 On Monday night's episode of The Bachelor, the show took a major turn when Lace decided to leave the show so she could go home and work on herself. It was a pretty shocking moment, but it seemed like it was pretty important to her to learn how to love herself before she tried to love anyone else — Ben Higgins included. And if you're missing her already, never fear: Lace might be joining the cast of Bachelor in Paradise !
The big invitation was made on Monday night's installment of Bachelor Live, when Lace was a guest on the show to talk about her life post-Bachelor and why she decided to leave the show. Chris asked Lace if she'd be interested in trying her hand at another Bachelor Nation show at the end of the episode, and it seemed like she is totally receptive to the idea. Unfortunately, Lace didn't exactly give a definitive answer.
"I have a few months to decide," she said. "I'm still working on myself. I'm keeping it in mind."
Personally, I hope she decides to go on the show, and it sounds like she will. Last week, Bachelor creator Mike Fleiss told E! News that Lace will be on the show, so it sounds like she's playing coy, just like Ashley Salter did when she received a similar invite last year.
Since Lace seems to be doing so much better these days, it definitely seems like she'll have better luck this time around. And, if not? It's still Paradise! I'm looking forward to seeing her back in action. Maybe she'll strike up a bond with Jorge the bartender? Or Ashley's former bird BFFs? We have awhile to go before BiP Season 3 , but I have a feeling it'll be worth the wait.
Image: Rick Rowell/ABC