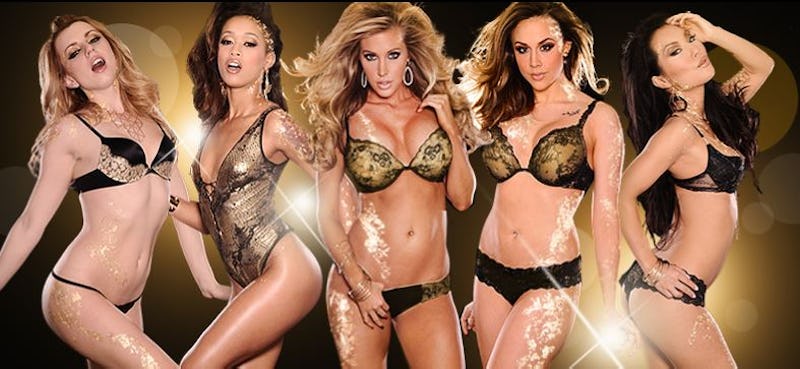 Is the Internet killing the adult entertainment industry? It's a question oft asked about the porn industry, but it's rare to hear from adult film stars themselves. But Susannah Breslin at Forbes recently interviewed several women in porn about the state of the industry and how "the personal is political and profitable." The interview is one of a series of dispatches from the 2014 AVN Adult Entertainment Expo and Awards show, which was held in Las Vegas last week.
In one panel Breslin attended, called "The Feminist Porn Mystique," veteran porn actress Nina Hartley, director Dana Vespoli, and adult entertainment triple-threat Stormy Daniels (she writes, performs, and directs) discussed "feminist porn" and what it means to them. "Several of the panelists describe themselves as feminists," notes Breslin. "For others, a feminist porn production is more focused on 'sexual agency' and erotic authenticity, plausible story lines and diverse body types."
"I'm not entirely comfortable with the label 'feminist porn,'" Stormy announces mid-discussion. "What does my vagina have to do with it?" she asks the crowd rhetorically. "Why can't I just be a great director?"
But that's a paradox female directors of all stripes (females in any industry, really) face. As a woman, you're never just a successful whatever but a successful female whatever.
Performer and sex educator Jessica Drake brought up another way adult films and performers can be feminist: By protecting the rights of female performers. "Sometimes performers are made to feel they don't have a voice, that they're disposable," Drake told Breslin. "We have rights. We have a voice."
Image: Screenshot from adultentertainmentexpo.com