Steven Avery's New Lawyer Has New Evidence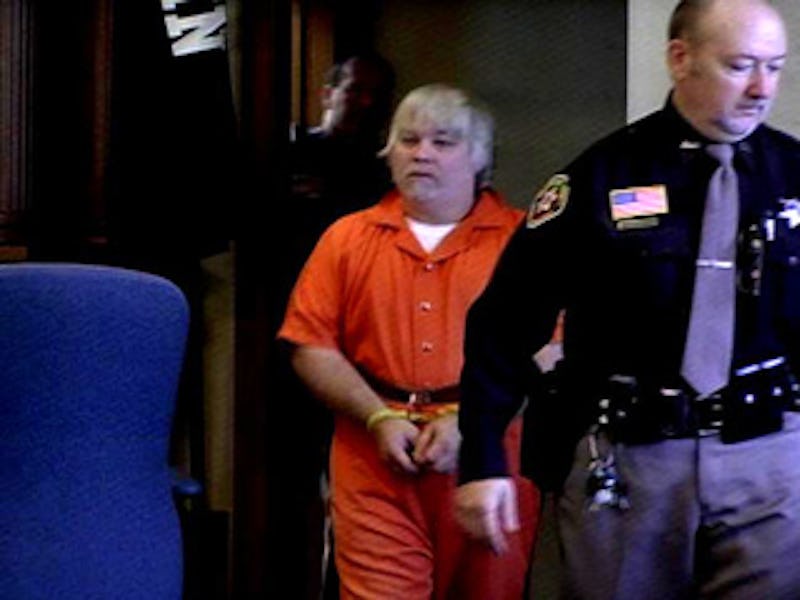 Many fans of the gripping Netflix docuseries Making a Murderer have grown to know and love his defense attorneys, Dean Strang and Jerome Buting. As they both stated in the show's final episode, newly discovered evidence would be Avery's only hope for a new trial. At the time it was filmed, Avery had exhausted his appeals and was no longer entitled to state-appointed legal representation. But, since the show's debut, Avery's case has attracted a massive amount of media attention. As a result, he now has a new lawyer — Kathleen Zellner, who specializes in wrongful convictions and has an impressive track record of exonerating 17 men. But, the real question is does Avery's new lawyer have new evidence? Zellner is undeniably amazing at her job, but no one is a miracle worker.
On Jan. 11, Zellner told FOX6 that she's not currently doing interviews about the case, but she is "confident" his conviction can be vacated. In a statement to TheWrap.com, also published on Jan. 11, Zellner claimed that she has new evidence that will prove Avery's innocence:
We are continuing to examine every aspect of Mr. Avery's case and all of his legal options. We are confident Mr. Avery's conviction will be vacated when we present the new evidence and results of our work to the appropriate court.
She re-stated her confidence in the below post to her nearly 40,000 Twitter followers:
Although they no longer represent him, Strang and Buting echoed similar sentiments, but they stopped short of claiming that concrete evidence exists. Instead, Strang noted that there's renewed hope and possibility as a result of the media attention: "leads, ideas [and] possibilities... have arrived in a mass from emails and calls since the film came out." But, leads certainly don't equal credible evidence. For example, it briefly appeared that members of the hacktivist group Anonymous had evidence that would confirm allegations of a conspiracy between Sgt. Andrew Colborn and Lt. James Lenk to frame Avery for Halbach's murder. It turned out to be a hoax and it proves that not all leads are credible.
Of course, it's certainly possible that Zellner indeed has solid evidence that could potentially exonerate Avery and she's keeping it mum as she builds her case. She has an impressive reputation and it's unlikely that she would jeopardize it by publicly making claims about evidence and then ultimately failing to present them.
According to NBC Chicago, the Zellner Law Firm stated that it is "looking forward to adding Mr. Avery to its long list of wrongful conviction exonerations." The network also noted that details about how the firm plans to move forward with the case are not currently available. However, that's not especially surprising — Zellner officially announced her involvement on Jan. 8 and it will undoubtedly take a long time to build a strong case.
On Jan. 29 Zellner went on Dateline and when she was asked if she does, in fact, have new evidence, she responded: "We do. I can tell you that, generally, since 2007 there have been significant advances in forensic testing," Zellner said. "We'll do everything necessary that's forensically available ... There was a lot of evidence that wasn't tested [back then]." She also explained that she bought a Toyota Rav4 — the same year and model of victim Teresa Halbach's — to examine the hood latch, battery cables, and more, to find out if the police's story holds up.
The Manitowoc County police department denies any wrongdoing and is not under investigation for any crime.
Only time will tell if there's enough previously undiscovered evidence to move forward with a new trial for Avery. But, based on Zellner's track record, if the evidence truly exists she will find it and build a strong case for her client.