We Already Know What 2017's Oscars Will Look Like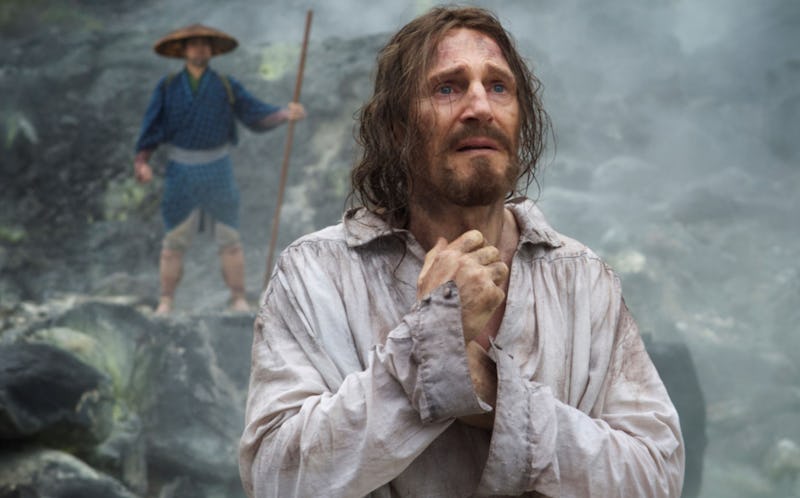 Academy members have one more month to decide who they're going to vote for before the polls close on Tuesday, Feb. 23 ahead of the Oscars ceremony the following Sunday. But while the world waits to find out who will be taking home trophies this year (as well as which stars will be staying home as they boycott against #OscarsSoWhite), the race is already warming up for next year's Academy Awards. That's right: the 2016 Oscars haven't even happened yet, and it's already time for your first 2017 Oscars preview.
That's because this Thursday marks the opening of the Sundance Film Festival, which is often viewed as the unofficial start of the Oscar race by industry insiders. This year's Best Picture nominee Brooklyn premiered there last year, while Boyhood and Whiplash — both Best Picture contenders at last year's ceremony — also had their debuts at the festival in Park City, Utah.
Which of the films premiering at Sundance this year will wind up competing for the Best Picture prize in February of 2017? Here are the five most promising Oscar hopefuls premiering at Sundance this year, as well as 10 other films coming out in 2016 that are likely to be major contenders come next awards season.
The Birth Of A Nation (Sundance)
Ironically titled after D.W. Griffith's infamous 1915 silent film, this movie tells the true story of Nat Turner's slave rebellion, starring Nate Parker (The Great Debaters) — who also wrote and directed — as the rebellion's leader, alongside Aja Naomi King (How To Get Away With Murder), Aunjanue Ellis (Quantico), Gabrielle Union (Being Mary Jane), Armie Hammer (The Social Network), and Jackie Earle Haley (Little Children).
Certain Women (Sundance)
Writer-director Kelly Reichardt has teamed up with Oscar nominee Michelle Williams twice before, on the 2008 drama Wendy And Lucy and the 2010 western Meek's Cutoff. Their newest collaboration will adapt short stories by author Maile Meloy in a film about women's lives in rural Montana, also starring fellow Oscar nominee Laura Dern and Kristen Stewart — who herself got close to a nomination this year with her supporting turn in Clouds Of Sils Maria.
Indignation (Sundance)
Both a period drama and a literary adaptation — which are both genres that the Academy loves — Indignation is based on the 2008 novel of the same name by Philip Roth, about a college student who falls in love with a fellow student and clashes with his school's dean, all while the Korean War brews overseas. Logan Lerman (The Perks Of Being A Wallflower) stars.
Sleight (Sundance)
This thriller sounds like an interesting blend of genres, as a street magician-turned-drug dealer (Jacob Latimore, The Maze Runner) has to fall back on his sleight-of-hand skills to rescue his kidnapped sister. After the outcry for more diversity at the Academy Awards, it will be interesting to see if this unusual coming-of-age story can ride the Sundance wave all the way to the Oscars.
Swiss Army Man (Sundance)
Daniel Radcliffe's quest to share his innocent Harry Potter image has finally driven him to bizarre lengths: he'll next be playing Cliff, a dead body that washes ashore on a deserted island that's home to Paul Dano's stranded Kent. Kent bonds with Cliff (who he'll presumably hallucinate as being animate) and the unlikely pair attempt an escape together. Hey, is it really any weirder than Tom Hanks bonding with a volleyball?
Hail, Caesar! (Feb. 5)
The Coen Bros. are Oscar darlings, having previously won Best Picture for their 2007 adaptation No Country For Old Men. Their newest effort, a madcap period caper, boasts a cast list that's an embarrassment of riches: George Clooney, Josh Brolin, Scarlett Johansson, Channing Tatum, Jonah Hill, Ralph Fiennes, Tilda Swinton, Frances McDormand. It's hard to imagine this not getting nominated for anything.
Money Monster (May 13)
Look, it's George Clooney again. The eight-time Oscar nominee stars as a TV financial advisor who's held hostage on-air by a young man (Jack O'Connell, Unbroken) who lost everything after following his advice. Julia Roberts co-stars as Clooney's producer, and the film also features Caitriona Balfe (Outlander), Dominic West (The Affair), and Giancarlo Esposito (Breaking Bad). Oh, and it's directed by Oscar winner Jodie Foster.
La La Land (July 15)
Writer-director Damien Chazelle's first feature, Whiplash, went the distance last year, premiering at Sundance and ultimately landing five Oscar nominations and three wins. His sophomore effort re-teams Crazy Stupid Love stars Ryan Gosling and Emma Stone (both Oscar nominees themselves) in a modern-day musical co-starring J.K. Simmons — who took home the Supporting Actor trophy last year for his performance in Whiplash.
Sully (Sept. 9)
Tom Hanks failed to land himself his sixth Oscar nomination two years ago for his role as real-life boat captain Richard Phillips. Can he earn his first nomination since 2000's Cast Away for his role as real-life airplane pilot Chesley Sullenberg? ("Sully," as he's known, garnered fame for successfully crash-landing US Airways Flight 1549 in the Hudson River in 2009, saving all 155 souls onboard.) Clint Eastwood directs this biopic co-starring Laura Linney and Aaron Eckhart.
Billy Lynn's Long Halftime Walk (Nov. 11)
Ang Lee has won two Best Director trophies — for 2005's Brokeback Mountain and 2012's Life Of Pi — but none of his movies have managed to win the top prize yet. (The former was beaten by Crash, the latter by Argo.) Could 2017 be the year that changes? Billy Lynn certainly has all the right ingredients: based on an award-winning novel (by Ben Fountain), adapted by an Oscar-winning screenwriter (Simon Beaufoy, Slumdog Millionaire), about a topical subject (Iraq War veterans), featuring an all-star cast (including Steve Martin, Vin Diesel, Kristen Stewart, Chris Tucker, and Garrett Hedlund).
The Founder (Nov. 25)
Michael Keaton starred in both last year's Best Picture winner (Birdman) and this year's Best Picture frontrunner (Spotlight). This year, he'll star as Ray Kroc, the Illinois salesman who founded the McDonald's brand in 1961. Both the film's director (John Lee Hancock) and writer (Robert D. Siegel) have created Oscar-nominated films before: The Blind Side and The Wrestler, respectively. Nick Offerman (Parks And Recreation) and John Carroll Lynch (American Horror Story) co-star as the McDonald brothers, Dick and Mac.
Passengers (Dec. 21)
Two of Hollywood's biggest stars collide in this sci-fi romance directed by Oscar nominee Morten Tyldum (The Imitation Game). Jennifer Lawrence and Chris Pratt play passengers on a spaceship bound for a distant colony who are accidentally awakened from their sleep chambers too early. Will J. Law earn her fifth Oscar nomination by the age of 26? Will Chris Pratt earn his first?
The Light Between Oceans (TBA)
Michael Fassbender and Alicia Vikander — both Oscar nominees this year for Steve Jobs and The Danish Girl, respectively — co-star in this adaptation of the 2012 novel of the same name as lighthouse keepers who adopt a baby that washes ashore near their home. Oscar winner Rachel Weisz (The Constant Gardener) also stars, and Derek Cianfrance (Blue Valentine) directs.
Silence (TBA)
Martin Scorsese already has eight nominations for Best Director, most recently for 2013's The Wolf Of Wall Street. He may very likely add to that list with this epic film based on the 1966 novel by Shusaku Endo, about a group of Jesuit missionaries in 1600s Japan. Silence stars Liam Neeson, Andrew Garfield, and Adam Driver, and has been a passion project for Scorsese, in various stages of development since 1991.
Story Of Your Life (TBA)
Movies featuring aliens are rarely the Academy's cup of tea — but every once in a while, one can manage to break into the race, like 2009's District 9. Director Denis Villeneuve has slowly been climbing the ranks of the Oscars starting with Best Foreign Language Film nominee Incendies and continuing with Prisoners and this year's Sicario. Could this film, which reunites American Hustle co-stars Amy Adams and Jeremy Renner, be his first film to get a coveted Best Picture nomination? Oscar winner Forest Whitaker also appears in this movie about a linguistics expert (Adams) sent to communicate with invading extraterrestrials.
Will our five-to-ten Best Picture nominees at next year's Oscars be pulled from this list of yet-to-be-seen movies? Or will it be populated by films that come out of the woodwork between now and next January? It's bound to be an exciting race... and it's only just beginning.
Images: Paramount Pictures; Bron Studios; Sony Pictures; Bing Feng Bao Entertainment; Diablo Entertainment; Blackbird Films; Walt Disney Studios Motion Pictures