'Fin & Lady'... and a Few Margaritas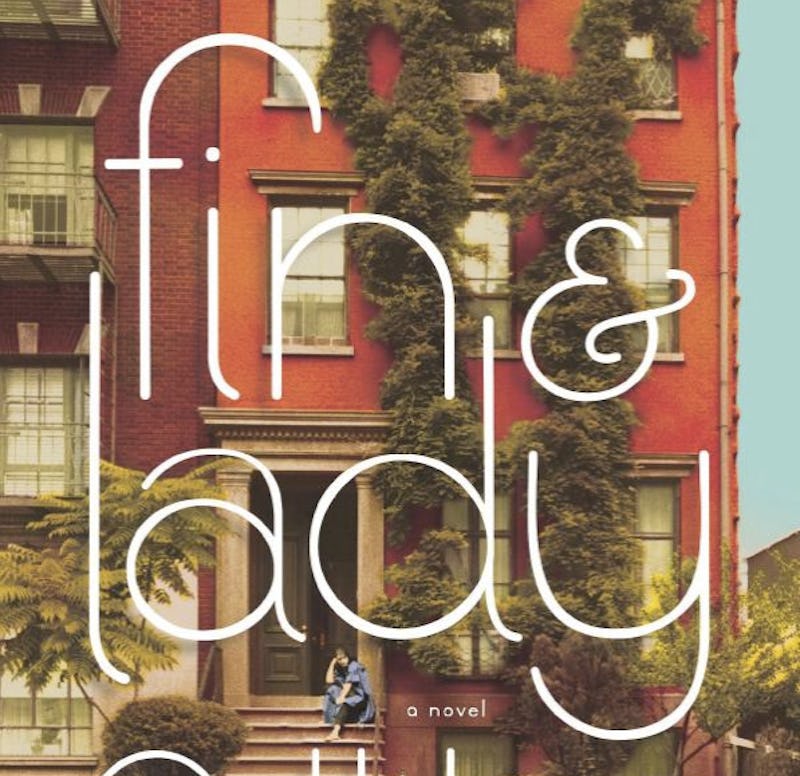 There have been many authors with whom one would want to sit down for a drink, capital D; you know, to have the profound, brooding literature talk, the what-does-it-all-mean exchange over a glass of scotch. Cathleen Schine, author of Fin & Lady, is on my drinking buddy wish-list—but she's different. In Fin & Lady, Schine writes a bittersweet but witty tale about love and the search for family, and her the ability to slip in such a range of subtle references and laugh aloud one-liners makes me want to invite her to the happiest of happy hours.
The same goes for Schine's dynamic and memorable cast of characters in the novel. While Schine and I are hypothetically heading to the bar, here's who, from Fin & Lady, should tag along:
Fin: When his parents die unexpectedly, 10-year-old Fin is whisked away from his Connecticut farm to 1960s Greenwich Village to stay with his bohemian and slightly crazy half-sister. Fin falls for the '60s. Fin has that special "cramped, personal teenage misery and his big, apocalyptic, sixties teenage misery." Fin's characterization is full of the intoxicating, culture-defying '60s vibe; the same one that leads his elementary school teacher to say things like "We do not submit to establishment imperatives like 'raising hands" and "never tell a child what he can learn for himself"; and the same vibe that led Fin and his friend Phoebe to debate whether the real attitude of the Beatles was I don't care too much for money, money can't buy me love or Give me money, that's what I want. We could blame "society" for all of life's problems over a few beers.
Lady: Lady is the star. Although a "liberated woman," Lady is decidedly not on board with several aspects of the '60s. Schine writes, "Communes struck Lady as barbarous. What was the point? she asked. Why would she live with other people, hell was other people, everyone knows that... She liked to wear flowers in her hair. But she did not like to serve the hippie men their coffee at political meetings. If that was communal, she wanted no part of it. She liked to have suitors, but she certainly did not like to share them." Ironic, considering she expects all of her suitors to share her. Perhaps we'd have Fin, whom she trains to make margaritas at the age of 10, whip us up some drinks on the beach of her getaway (Capri, Italy), so Lady could regale me with her knowledge of the male psyche.
Mabel: I could spend hours talking to Mabel, Lady's cook, maid, and general caretaker extraordinare. She epitomizes what it meant to be a colored women with full political freedoms but bound by societal judgment in the '60s. At a dinner party Lady hosts "to raise money for Negroes", Mabel must spend a whole day cooking and preparing for and serving the entirely white party. When Lady tells Mabel "Please don't call me Miss Lady, Mabel. This is a new age for the Negro," Mabel deftly and insightfully responds "When you work for me, that'll be the new age." With a glass of wine in hand, Mabel would tell me her entire life story, complete with the Mabel-esque sarcasm that's peppered throughout the text.
Phoebe: Fin's first real friend in Greenwich Village is the slightly older girl across the street who also attends his hippie school. Phoebe spends her free time reading her parents' psychology books and sharing her worthwhile input on most situations. When Phoebe receives an impressive stack of baseball cards from her grandmother Fin tells her she's lucky. Her response: You think? It's kind of destroyed my will to succeed. Phoebe is thoughtful, intelligent, and a conversationalist who'd be essential at our happy hour.
I haven't even touched on Lady's three suitors—the stoic Hungarian with a particular talent for blowing smoke rings with his cigar, the jock, and her high school lover—by this point I think I'm pushing one drink too many, so I'll stop here. But you shouldn't: Fin & Lady is a lively, thoughtful read.