11 Things To Do With Old Underwear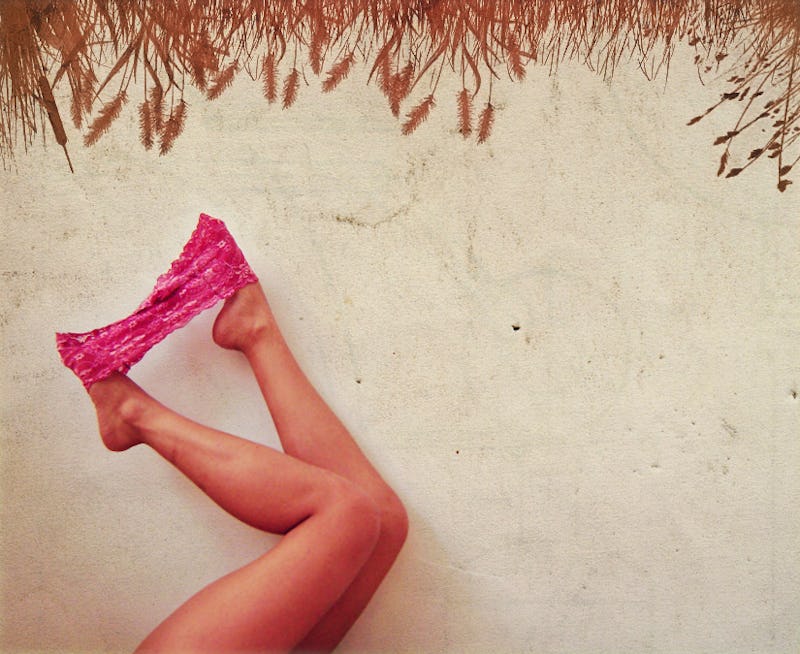 As a diehard DIY fan, there are few things in life more blissfully satisfying than coming up with a new creative use for something you thought had to be thrown away, even your unmentionables. Here are all of the best things to do with old underwear, because their destination doesn't have to be the trash (or not right away, at least). Whether they've suffered one too many small period stains or got a hole in a problematic place, those undies can still be made useful!
As a warning though, you might want to give your roommates a heads up if you'll be utilizing your old undies as a wash rag. Me and my crunchy granola hippie heart self decided to hang old underwear in the laundry room as a rag back in college and my one roommates was like, "Why the heck is Lindsey leaving her old underwear out?" She didn't exactly understand or embrace the idea of recycling underwear, so that pair sadly had to hit the trash.
Fortunately, beyond the underwear-as-a-wash-rag strategy, most of the DIY tips below will transform your underwear into something new and unrecognizable. Word of advice: It's still thoughtful to make sure your roomies don't mind.
I hope the hacks below inspire you to get your DIY on and embrace the recycled clothing life! Here are 11 ways to reuse old underwear.
1. Wash Rags
This is by far the most obvious strategy and my personal favorite. Save yourself the agony of constantly buying rags and just use an old pair of underwear. When they're gross beyond the point of use, you can throw them away with the satisfaction you used them well!
2. Compost
Got a garden? You can toss 100 percent cotton undies (with the elastic strap removed) safely into your compost bin.
3. A Scrubbing Sponge
According to HubPages, scrunching up a few old pairs of underwear into an onion bag will give you a brand new DIY sponge, perfect for scrubbing out tricky stains on pots and pans.
4. Pillow Stuffing
If you're into making your own pillows (or re-fluffing stuffed animals!), you can cut your old undies into bits to use as stuffing fluff.
5. Potpourri Satchet
Dried Lavender, $13, Flowerful Botanicals
Grab a needle and thread and sew your underwear scraps into little satchets. Stuff with dried lavender and store in your drawer as a way to keep new underwear smelling extra nice!
6. Duster
Duster Cover, $6, Twosisterssewing
To make your own DIY duster that's perfect for gently cleaning a variety of surfaces, simply cut old underwear into long strips, and then secure them around a wood or plastic stick with a rubber band.
7. Future Projects
If your old underwear has some seriously cool buttons or zippers, cut them out and save them for a future project!
8. Quilt
If you have tons of old panties, you can cut them into pieces and then stitch them together into a gloriously unconventional quilt.
9. Rag Rug
Rag Rug, $54, GreatNanny
Another solid idea if you have a lot of undies to recycle: Instructables put together an epic tutorial for making a super cute rag rug that doesn't even require a sewing machine.
10. Plant Holders
Got thongs to recycle? Those G-strings make perfect sturdy pieces of twine to tie plants to a stick while they grow.
11. Hair Ties
Headband, $12.50, PoePoePurses
If you've got a little experience on a sewing machine, don't miss this Instructables tutorial for transforming old underwear into DIY hair ties!
Want more beauty tips? Check out the video below, and be sure to subscribe to Bustle's YouTube page for more hacks and tricks!
Images: Helga Weber, Tricia, normanack, Ryan Dickey, Jess Pac, Laineys Repertoire, lisaclarke, Jon Roberts/Flickr; Courtesy of Brands