'Avatar 2' 2017 Release Date Cancelled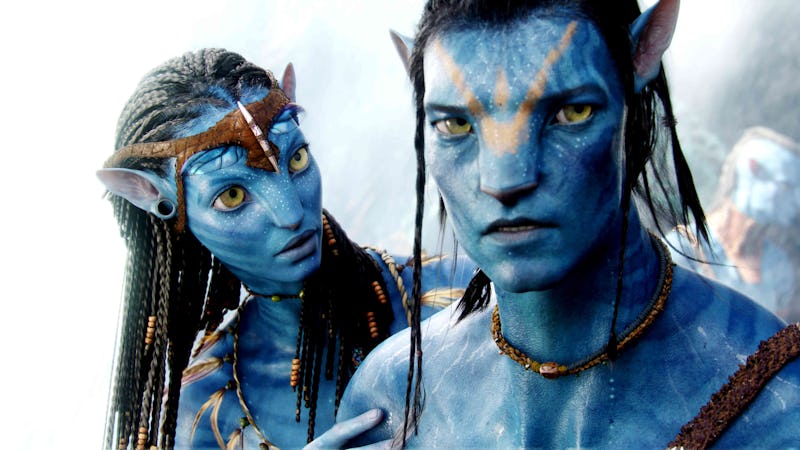 When James Cameron's game-changing science fiction movie Avatar hit theaters in 2009, it immediately blew up — and for good reason. Set in the mid-22nd century, it followed the colonization of habitable moon Pandora and the threat to the continued existence of the indigenous Na'vi people... and that's putting it simply. Avatar was epic, mind-blowing, and incredibly thought-provoking, so it was no surprise to hear that Cameron planned to put out a sequel. While the release date for the first of three planned films in the franchise had already been pushed back once, now it's been revealed that Avatar 2 won't be out in 2017, either. Given that we're already pushing things nearly a decade after the original movie came out, it seems fair to ask: What does this mean for Avatar 2?
Twentieth Century Fox Announced the news in a statement released on Friday, January 22, though they declined to comment on why Cameron's sequel wouldn't be ready in time for Christmas next year. What's even more curious is that the studio gave no rescheduled release date, meaning that this movie could be postponed indefinitely. And given that the third and fourth films in the franchise were due for 2018 and 2019 respectively, this doesn't bode well for Avatar's future release dates.
According to The Wrap, Cameron planned to film all three sequels at the same time in New Zealand, and while soundstages and animation work has begun, it's clear that not nearly enough progress has been achieved in order to make the deadline, which is still nearly two full years away. You have to wonder what changed, considering that it was only last month that Cameron expressed excitement for Avatar 2 and claimed that the movie was right on track for its 2017 release date.
Without a doubt, Cameron is known for really going above and beyond to create larger than life projects that will thrill and inspire audiences that see his films. After all, this is the guy who created not just Avatar, but Titanic, both falling in the Top 10 of most successful movies in history. Creating something so epic does take time, and Cameron's not one known to cut corners.
The other thing to consider is whether or not Avatar 2 was pulled from the December 2017 release schedule because it would be forced to compete with Star Wars: Episode VIII , also due to hit theaters at the same time. Given how anticipated both projects are, I doubt either would notice any loss in ticket sales even if they were released the very same day, but Hollywood is funny like that.
At the end of the day, what's most important is that we get to see Avatar 2 at all, and right now, that seems up in the air. I've got my fingers crossed, though. There's still so much more that needs to be told in Cameron's story, and I know it'll be worth the wait.
Images: Twentieth Century Fox (3)