13 Scrubs For All Your Winter Exfoliating Needs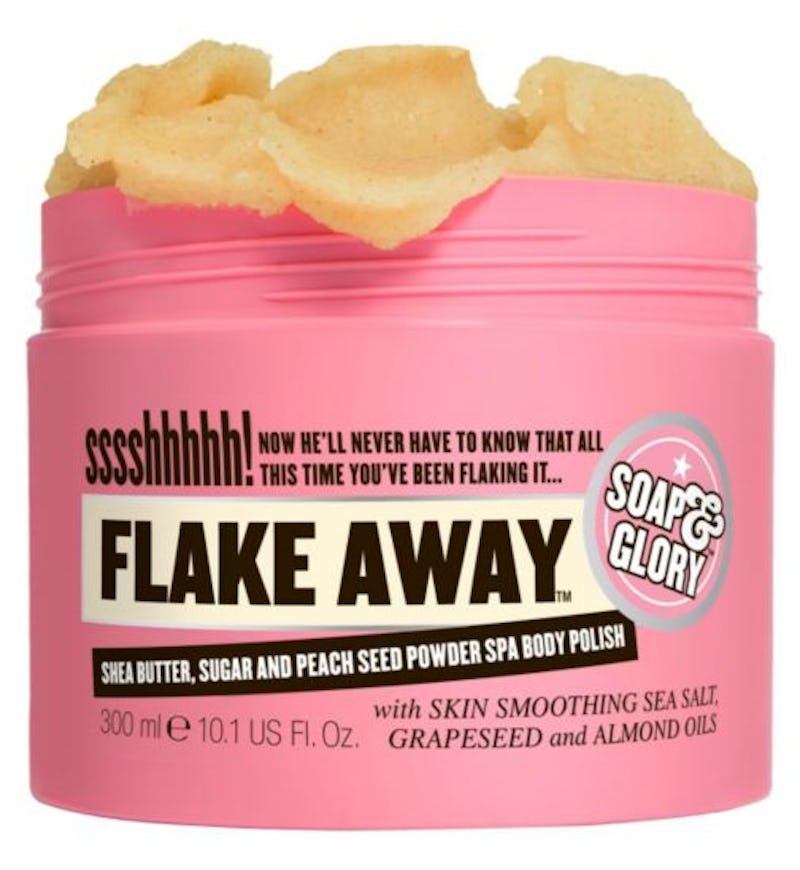 There's nothing that I hate more than wintertime. However, the one thing I look forward to during these cold months is swapping out my liquid cleanser for face and body scrubs. As soon as it's cold enough for it to be considered insane to leave the house without a scarf, gloves, and a hat on, my skin begins transforming from too oily to dry as sandpaper.
Every winter, I'm surprised that my sensitive acne-prone skin can make the seamless transition from liquid to exfoliant products, since the latter is much too rough on my face at every other time of the year. But with the cold and dryness forever stealing all the moisture from my skin, I'm left with no other option than to take the plunge and pick up a new face scrub.
Scrubs, whether for the body or the face, make for the most luxurious bathing and grooming experience. The feeling of a scrub's granules rubbing against my face, lovingly removing all of my dead skin, is comparable to a massage.
As a big fan of the scrub, I've assembled some of the best products (approved and tested by yours truly) for your own dry skin relief and a touch of luxury this winter. Here are my favorite body and face scrubs on the market right now.
Fig & Yarrow Facial Scrub, $27, Amazon
This is a perfect cleanser for people with sensitive skin. The scrub is completely natural and delicious-smelling, formulated with oats, honey, clay, and essential oils (like lavender and chamomile). Just add some water to a dime-sized amount, mix with your finger, and massage into your face while making small circles. You skin will be left feeling softer and smelling like lavender and honey. It's truly one of the most gentle options money can buy.
Yes To Coconut Polishing Body Scrub, $13, Amazon
In this ultra-hydrating body scrub, all parts of the coconut are used. The virgin coconut oil is a hydration powerhouse, while the coconut husk is excellent for gentle exfoliation.
Peach & Willow Bark Deep Pore Scrub, $9, Amazon
This is my current favorite face scrub, as a person who wants the scrub life while also using a wash that is good for preventing breakouts. The scrub's willow bark extract is a natural deep cleanser and exfoliator, while the peach is perfect for polishing and smoothing the skin. The scrub granules are few and far between and gentle, so there's no irritation caused despite the deep cleaning action going on.
Flake Away Body Polish, $37, Amazon
This body scrub has hands down been my favorite since I discovered it in middle school. The sea salt, peach seed, and sugar act as perfect exfoliants, while the almond oil and shea butter are perfect skin smoothers. It will leave you smelling amazingly fresh, too
Mario Badescu Kiwi Face Scrub, $15, Amazon
This scrub contains real kiwi seeds and soft seaweed chunks. The formula improves overall texture while removing dead skin and preventing breakouts.
Ocean Salt Face and Body Scrub, $37, Amazon
You can pretend it's summer, even if only for a little bit, with this delicious scrub formulated with coconut and seaweed. The avocado and coconut in the product are perfect for hydration, and the lime and vodka are great cleansing and brightening agents.
Ginzing Refreshing Scrub Cleanser, $28, Amazon
This invigorating scrub by Origins contains ginseng for radiance and coffee beans for energy. It's a perfect way to start the morning, especially if you're feeling groggier on these cold days. The scrub also contains jojoba oil, which is ideal for brightening and unclogging pores, and has an energizing citrus and minty aroma.
Weleda Birch Body Scrub, $8, Amazon
A trusted name in the natural beauty community, Weleda also makes excellent body scrubs in addition to its great hand creams and natural deodorants. The plant oils and waxes of the scrub exfoliate and support cell renewal without drying or messing with your skin's balance. It's perfect for those with sensitive, itch-prone skin.
S.W. Basics of Brooklyn prides itself on using only a few ingredients in each of its products, making the most natural and environmentally-conscious items possible. Its face exfoliant, made simply with oat flour, almond flour, and sea salt, gently removes dead skin and leaves your face glowing.
C.O. Bigelow Lemon Sugar Body Scrub , $20, Birchbox
C.O. Bigelow's lemon and sugar scrub is the perfect pick-me-up. The white and brown sugars, as well as the lemon oil, leaves skin nourished and brightened.
Pineapple Papaya Facial Scrub, $28, Kiehls
This scrub has chunks of actual papaya and pineapple in it, which will transport you to an island vacation far away from the freezing temperatures of an East Coast winter.
Mineral Body Exfoliator, $18, Amazon
This scrub has the power of both dead sea minerals and red seaweed granules to promote ultimate skin renewal and exfoliation.
Michael Todd Jojoba Charcoal Face Scrub, $19, Amazon
This scrub is perfect for people with clogged pores or who are acne-prone. The charcoal in it draws out blockages and eliminates excess impurities. Plus, it leaves your skin feeling silky smooth after rinsing. Also included in this one are jojoba for even smoother skin and aloe juice for healing any damaged cells.
Winter can be a brat to your skin, but these products will offer the perfect pick-me-up.
Images: Courtesy Brands