Jax Finds Trouble In Hawaii On 'Pump Rules'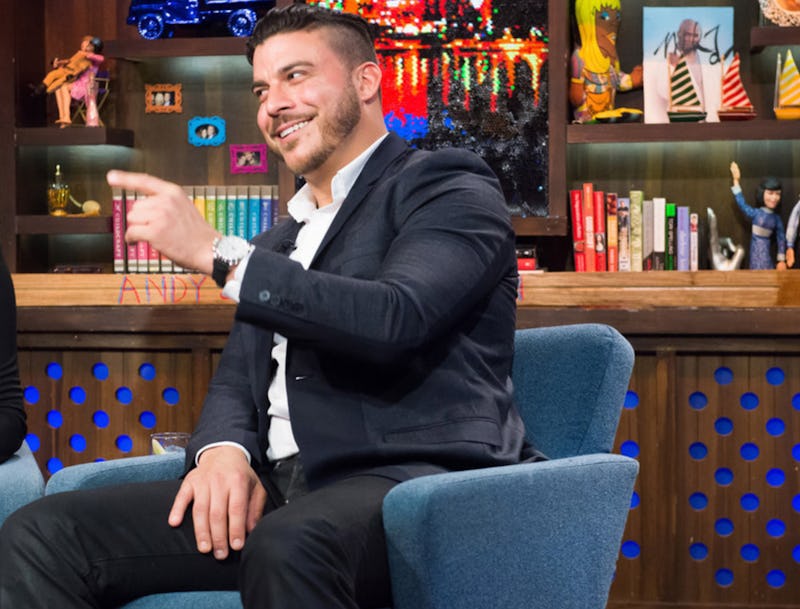 Our sweet darling Jaxinator learned a tough lesson on Monday night's episode of Vanderpump Rules : Sometimes, you drink the booze-soaked watermelon pulp, and other times, the booze-soaked watermelon pulp drinks you. If anyone thought the SURvers' trip to Waikiki would be without serious incident, they had another drink, er, thing coming. Not a few hours before the group was supposed to board a plane and fly back to the City of Angels, the Jax hit the fan. In the final 10 minutes of this week's ep, Brittany received a phone call that would change the tone of the remainder of their visit: boyfriend Jax had landed himself in jail after he moseyed into an eyewear shop, scooped up a pair of sunglasses, and then moseyed out of the eyewear shop. With the sunglasses in hand. Without paying for the sunglasses.
"He told me that it was for a felony charge and it was still under investigation," Brittany informed the others. "They could hold him for up to 48 hours."
And just when they thought the news couldn't be anymore of a doozy, Brittany let them know the bail amount: a cool $11,000. As the group grumbled about their dear friend's not-chill antics, Tom Schwartz called a bondsman and posted the bail.
When Jax was released, he met the other SURvers at the airport, and wasted no time in explaining what happened to his girlfriend. Dude did not mince a single word:
"It's embarrassing," talking head Jax said as he wiped tears from his eyes. "I'm embarrassed. It's not who I am."
On next Monday's episode, we'll see Jax deal with the aftermath of the shoplifting incident. I hope Lisa and Giggy give him a real stern talking-to.
Images: Charles Sykes/Bravo; Bravo (3)