Cassey Ho On Why She Is Quitting Diets Forever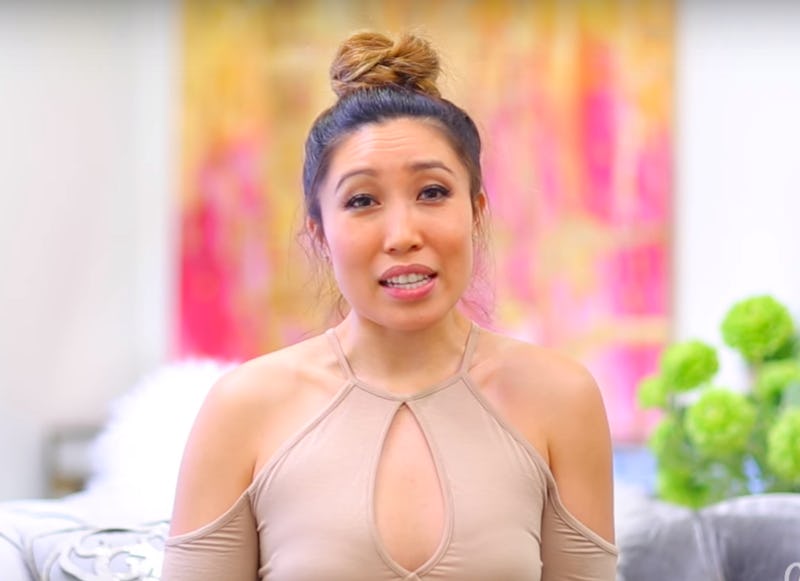 Cassey Ho, founder of Blogilates and POP Pilates, is a YouTube fitness star with almost three million subscribers. She's famous for her upbeat at-home workouts, but she recently released a vlog with a major personal announcement: The fitness guru is giving up dieting for good. In the video, titled "Why I will NEVER DIET Again," Ho recounts her struggles with orthorexia, an eating disorder characterized by an obsession with eating healthy food (and avoiding food perceived as "unhealthy"). She describes how she was ultimately able to get back to a healthy way of living, but warns, "'Diet' has a connotation of starvation, of restriction. If you are serious about getting fit and being healthy for life, you can't go on a diet. It's not going to achieve those things for you."
In the video, Ho explains that things began falling apart when she was training for a bikini competition a few years ago. For eight weeks, her personal trainer had her working out for four hours a day, and sticking to a highly restricted diet that only offered a thousand calories a day. On her blog, she recalls how it felt to post images of her 16-pound weight loss, writing, "When I started posting my progress pics on my blog, people were congratulating me for how I looked. AND I LOVED IT. It kept me going longer and harder at the gym." She adds, however,
[L]ooking back, I have to tell you…I felt so empty.
Empty described how my stomach felt. Empty described how my brain felt. Empty described how my friendships and relationships felt. I also a very angry person who would snap easily. This is not a Cassey characteristic.
Because all I was doing was working out and eating literally nothing, I couldn't think. I was at 1000 calories a day. It was tough for me to get creative. I wasn't designing. I wasn't drawing. It was tough for me to even blog.
After the competition, Ho went back to a more manageable workout routine of one hour per day and allowed herself to eat a slightly wider variety of foods, but she struggled to return to a normal diet. She says in the video, "I wasn't prepared for it, but I got myself in a really bad situation. I was scared to eat apples. I was frightened of bananas and I just didn't want to touch a grape because I thought it would make me fat." For a year and a half, she restricted her diet more and more to stave off weight gain. She explains that changes to her body were particularly upsetting for her because, when she gained weight, she did so on camera, in front of her viewers.
Eventually she realized that things needed to change. She says,
I was working out for all the wrong reasons. I was eating "clean," or dieting, for all the wrong reasons. I just wanted to do it to lose weight and to look really good. But as you guys can see… what I did was not sustainable. And what I did brought me into such an emotional state of chaos. Dieting doesn't work.
She ends the video with a pledge: "I will NEVER, EVER, EVER, EVER go on a diet again. And I want you to take this pledge with me because I want us all to live a healthy and fulfilled life that is not based around the way that we look."
Watch Ho's full vlog below:
Images: YouTube (2); Giphy