I Traded My Moisturizer For Face Oil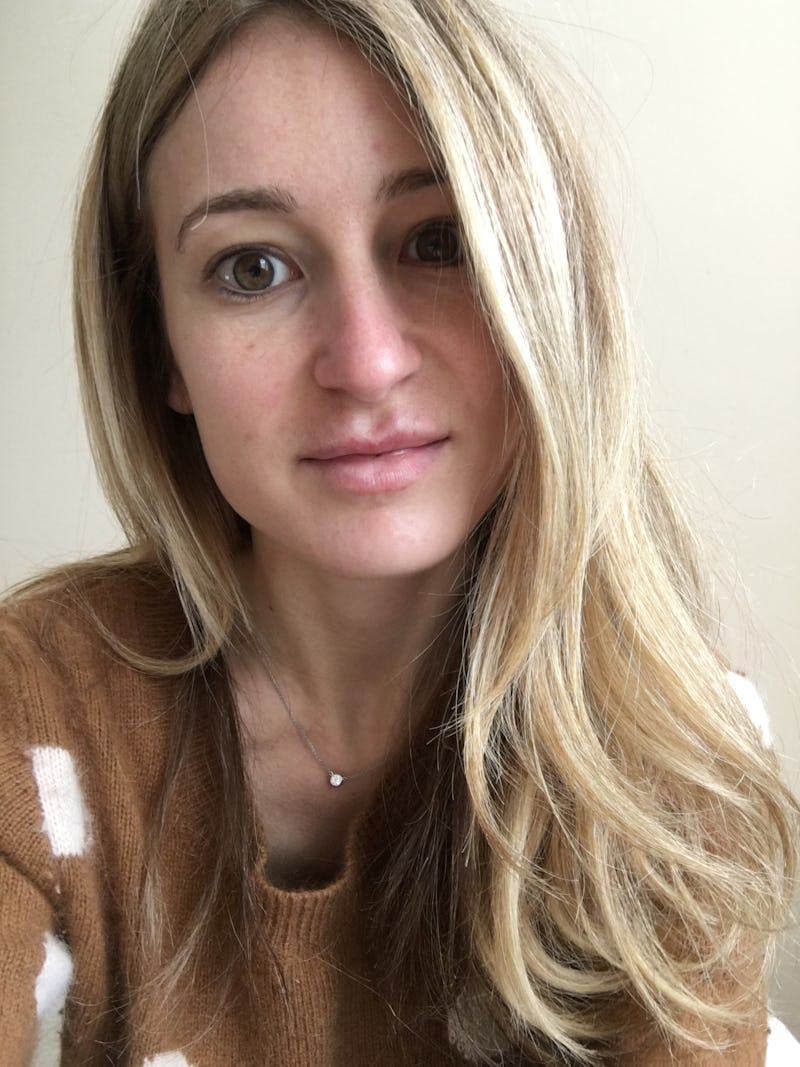 Face oil is the trendy new product in the beauty world right now, and if you've never used it before, you may have some questions, like, is it going to cause breakouts? And is face oil really better for you than moisturizer? I wondered the same things, so I decided to do a little experiment and swapped my moisturizer for face oil for one week, and the results definitely surprised me.
I have normal skin that can tend to be more on the dry side, but lately, with the full-force arrival of winter on the east coast, my skin has been feeling extra dry. You know that tight feeling? Yeah, not so fun. I was thinking of investing in a heavier moisturizer, but then I remembered all I had read about face oil, and how it protects your skin, helps to hydrate it, and delivers a strong dose of nutrients. All good things, right? I'd tried face oil before on occasion, but never made it a part of my beauty routine, so I figured I might as well try it out and see what all the hype was about.
You've probably heard that there are several different types of oils, from coconut to jojoba oil. For this experiment, I chose rose hip oil, mostly because I already had a bottle that my mom had given me a while back, and, you know, because the name sounded pretty.
Trilogy Certified Organic Rosehip Oil, $24, Amazon
The only complaint I had about this oil was that it's orange, so if you don't rub it in all the way, you're going to have somewhat of an oompa loompa-type tinge to your skin. Word of caution: Make sure it's all absorbed.
Before The Switch
This was my skin before I started. I don't have acne-prone skin, discoloration, or any fine lines (yet), so I wasn't sure how much of a difference I was going to see.
The Experiment
The first night, I put on the oil, freaked a little when I turned slightly orange, but once I rubbed it all the way in, it was all good. It was definitely greasier than my moisturizer — I mean, it's oil, after all — so I wouldn't want to use it in the morning before makeup or anything. I stuck to using it at night, and I will say my skin felt hydrated and healthy. Midway through the week, my skin still felt good, but did it look any different?
After The Switch
I wasn't seeing any big changes in my skin, though I can attest that I did not get even one pimple from the oil. By the end of the week, my skin basically looked the exact same as it did when I started.
The Verdict
Given that I didn't see any big changes, I decided to go back to my moisturizer on night eight, and that's where I really noticed a difference. After cleansing, I put on my normal moisturizer and headed off to bed, and I immediately felt like my skin was tight, like I hadn't put enough on. It was the normal amount I always used, but whatever. I went back and put more on and still felt as if I needed half the bottle on there to feel somewhat hydrated. When I woke up the next morning, my skin felt dry and dehydrated. No, it didn't really look any different, but it definitely felt it, and I'm sure I would start to see negative side effects as time goes on and I age with chronically dry/dehydrated skin.
From now on, I'm sticking to face oil. It really is all it's cracked up to be, and even if you don't see the effects right away, you will definitely feel them.
If you're not a rosehip oil kind of gal, there are plenty of other facial oils to consider adding to your routine. Here are some of my picks:
Amala Hydrate Treatment Oil, $116, Amala Beauty
This facial oil from Amala helps restore moisture to dry and damaged skin, while also protecting your face from environmental damage. It also smells like a dream.
The Body Shop Vitamin E Oil For Face, $18, Amazon
If you're looking for an affordable facial oil option, it doesn't get better than this one from The Body Shop. Since it's also a serum, it works super hard to replenish your dehydrated skin.
Supercritical Omega-3 Chia Oil, $59, Goop
You may not think of skincare when you think of chia seeds, but you will after you get a dose of this goodness. According to goop, chia oil is the "richest-known plant source of omega fatty acids, antioxidants, and minerals." Sold!
Images: Amazon; Sienna Fantozzi; Courtesy of Brands
Want more style tips? Check out the video below, and be sure to subscribe to Bustle's YouTube page for more hacks and tricks!