Potomac Residents Have Thoughts On 'RHOP'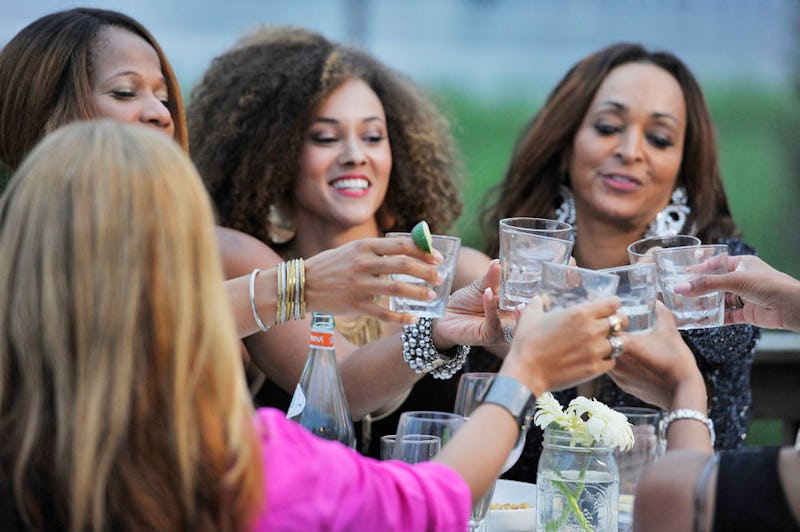 We're only a few episodes into The Real Housewives of Potomac , but, just like with every other city, I'm fascinated. Potomac is unlike any other city the franchise has explored because many viewers (like me) have never heard of it. Just outside of D.C., there is supposedly this uber-posh town where some real movers and shakers live and I had no idea? I, personally, have a lot of opinions on RHOP, but I am more interested in what real Potomac residents think about Real Housewives of Potomac . Is it all *that*, like the women will have viewers believe?
Luckily for curious fans, some residents of Potomac (and the surrounding areas) have been vocal about what they think of the show in comparison to their real lives. Some of the responses support what the show is putting out there — this is a super exclusive town — while others claim that's not the whole truth.
The majority of the responses from residents of the area have been negative towards the show. Bravo doesn't claim to define what it's like to live in Potomac for everyone, but the cast often does in their talking head interviews (if I hear one more reference to an etiquette book...). Here's what residents are saying about RHOP.
Some Residents Are Calling Them Out
According to these residents, the women don't represent the average citizen. But, then again, do any RH franchises represent the regular people of the city? That's not the point of the show.
Some Say Don't Believe Everything You See
It's always good to take reality TV with a grain of salt.
Some Aren't Thrilled With Potomac's Portrayal On The Show
I mean, if I was on TV I probably wouldn't wear leggings to get coffee. Actually, I would. Leggings are life.
Some Say It's Accurate
Well, at least there are a few supporting the ~glamour~.
And, Some Are Learning Things
So, that's always nice!
Images: Larry French/Bravo