'Making a Murderer' Is Taking Over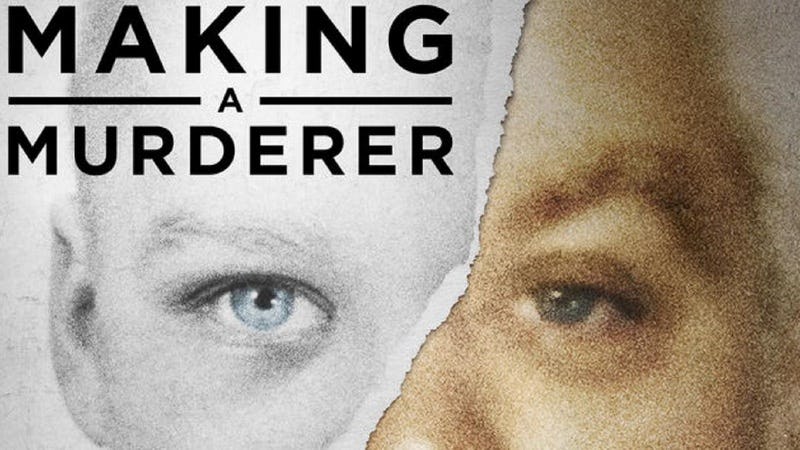 Anyone who spends any time surfing the web can gather that Making a Murderer is taking audiences by storm. Steven Avery, the subject of the docuseries, has become a household name, and his long-ago trial has been studied with intense scrutiny, becoming the subject of Internet forums and social media discussions. But according to the numbers, just how popular is Steven Avery and his case? Every day, the Internet is infiltrated with topics that fizzle out at the snap of your fingers. It's just how pop culture works. Avery, on the other hand, is here to stay. If you weren't already convinced, there's even an app dedicated to bringing Steven Avery his alleged justice.
A web analytics site called SimilarWeb.com, which allows users to view trending website searches, has crunched the numbers, analyzing all Internet search terms in the United States over the 28 days from Dec. 29, 2015 to Jan 25, 2016.
According to SimilarWeb's calculations, which are headed by Director of Digital Insights Moshe Alexenberg, nearly one in four search terms (25 percent) plugged into Change.org had to do with Steven Avery or his nephew Brendan Dassey, who is also serving life in prison. And there's something particularly promising about the results: People who support a retrial for Steven Avery aren't reading about the case and remaining passive. Instead, they're yearning to instigate some sort of change, or at least prompt law enforcement to consider a re-trial. SimilarWeb data shows that Change.org is gaining considerable traction due to an increasing number of referrals to the petition site by publications.
In the realm of news publications, Time magazine has referred the most users to the site, making up 3 percent of referrals during the past month. This statistic may seem incredibly small, but relative to the fact that Time only accounted for 1 percent of referrals to Change.org over the past year, the 2 percent rise in a month's time is pretty significant.
The most visited page on Change.org is called "Free Steven Avery," which takes the number one spot by a long run. The page, which was signed by hundreds of thousands of people, was visited or "hit" over six times more than the second most popular petition, "NYC Schools Snow Day January 25th, 2016 after 2nd Worst NYC Blizzard." To date, "Free Steven Avery" has attracted over 479,000 signatures.
The petition, created by Michael Seyedian, is addressed to both President Obama and Wisconsin Governor Scott Walker. On Jan. 8, the White House responded to the petition by thanking the Making a Murderer fans for their interest in Avery's case but informed them that the president has no power over reversing the state of Wisconsin's decision to imprison Avery. Simply put, it's not a federal matter. However, the White House's letter ends on an encouraging note that reads, "Thanks again for raising your voices. We hope you'll continue to participate on the platform."
With new developments in the case arising, Americans are likely to retain interest in both Steven Avery and Brendan Dassey. Their prominence on the Internet and the growing popularity of Change.org translates into a growing initiative among individuals to spark change in some way or another. Though the Internet is a streamlined and convenient avenue of change, the numbers prove that it is, indeed, effective in attracting attention to important issues, such as the functionality of the American justice system.