14 Funny Football Memes For Fans And Non-Fans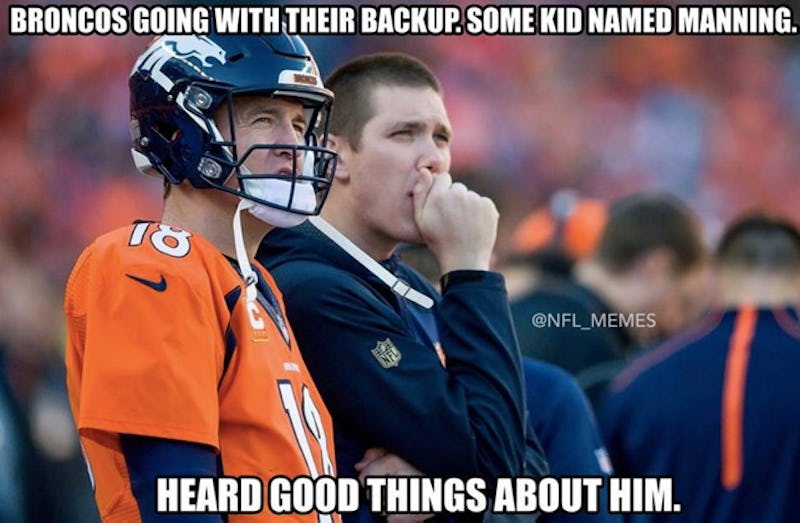 With the Super Bowl right around the corner, it seems like the perfect time to round up some ridiculous funny football memes, am I right? Of course I'm right. To be honest, isn't every day the perfect time to round up memes of any and every kind? Yup, I think so.
These memes aren't Panthers and Broncos specific — which means everyone can join in on the fun. Whether you're the NFL's number one fan or can't tell the difference between the QB and running back (hey, no judgement here), I've collected memes for all levels of football fans. It doesn't matter what team jersey you're wearing (or not wearing), because these football memes will crack you up regardless.
Maybe you won't be hosting this year's Super Bowl party, but that doesn't mean you can't get in the spirit. (And if you are hosting this year's Super Bowl party... well, you better be getting in the spirit, and fast!). Football is actually one of the most hilarious sports when you slow it down and break it apart — so have a little fun with it. Nobody likes a fan who doesn't have a sense of humor anyway. Don't be that fan. Crack a smile. Go on. Do it.
For more ideas, check out Bustle on YouTube.
Images: Meme Center