Cece & Winston Bond On 'New Girl' & It's Adorable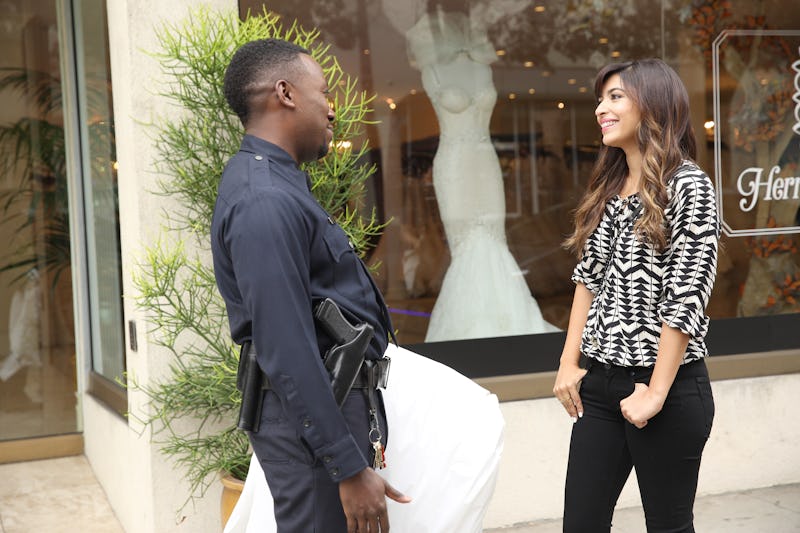 Sometimes the best friendships are the ones that come completely out of left field and that's exactly what New Girl looked to prove during Tuesday night's episode "Bob & Carol & Nick & Schmidt." But don't let the title fool you. This half hour focused on much more than Nick's sperm-hungry relatives and the epic bromance he shares with Schmidt. (We already knew that special relationship existed.) What I'm talking about is the surprising friendship that bloomed between Cece and Winston when they went shopping for wedding dresses together. It's not as if these two haven't spent any time together, given that they've both been a core member of the group since pretty much Day 1. But this was the first time New Girl put Cece and Winston's friendship front and center and gave them some personal one-on-one time with each other. And I have to say, I kinda loved it.
While Cece has normally always been closely paired with either Jess or Schmidt, it was nice to her branch out a bit and bond with a different loftmate for a change. And Winston proved to be the perfect wedding dress buddy. OK, yes, so they got really tipsy at the store and ended up buying a horrible looking dress for the big day, but they had such a great time together it makes you almost not care about anything else. Not to mention how bad Winston felt after the fact and tried everything he could to rectify the situation — even going so far as to try and use his police badge to get her a refund. (It didn't work.) But it was so sweet to see how much he cares and made both viewers and Cece love him all the more.
I guess what I'm basically trying to say here is that when it comes to Cece and Winston's budding friendship, I am ALL IN. Seriously, there is some definite BFF material right here and I can't wait to see how it continues to unfold while Jess is away. More please!
Image: Adam Taylor/FOX