9 Novels You Probably Didn't Know Had Sequels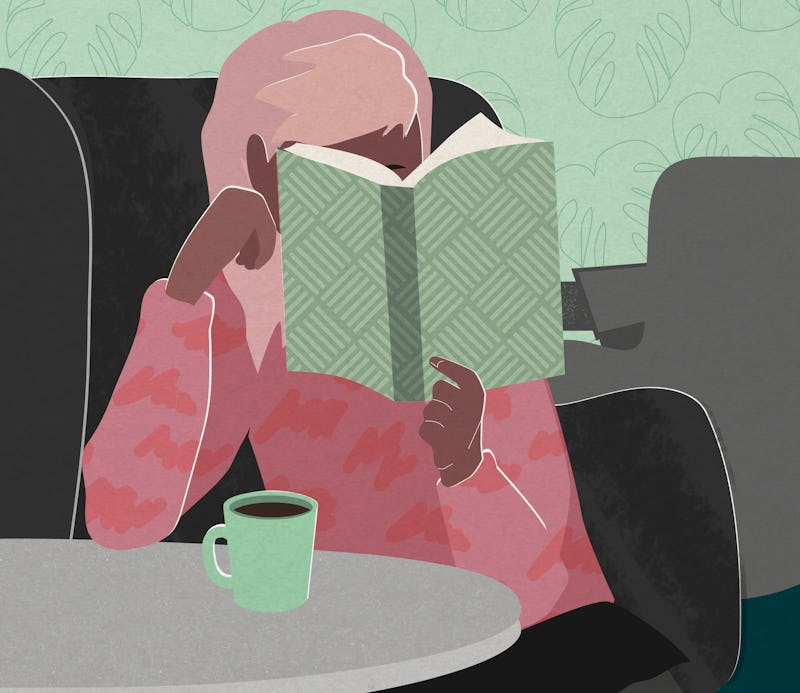 Book series is where it's at these days. Some books are known for being a series or a trilogy or an endless number of books that seem to never end even after the author is long dead. You've got so many popular book series: The Hunger Games series, the Divergent series, the Maze Runner series, the ever-adored Harry Potter series — writing not just one book but three or four seems to be the new "it" thing in literature. And it's not just for YA either; Elena Ferrante's Neapolitan series has also taken the world by storm.
Single volumes with conclusive endings are out, and series of books with vague promises for more are in. It's almost like we actually enjoy the torture of having to wait a year, or in some cases an annoyingly indeterminate length of time (ahem, Mr. Martin…), for our next literary fix.
Well, now that the book series has returned to prominence, you'll be pleased to know that some of those books you've always adored in their single volume grandness were actually… part of series! Yep, that's right, there's more of some of your favorite books, and you've gone all this time thinking The Giver ended with that vague promise of hope.
Well, now you can go back and enjoy a book or two more worth of some of your favorite literary universes.
Ever since I first encountered this mind-bending novel in my middle school English class, I thought it seemed like a waste for Lowry to have built such a cool world and only let it last for a little over 200 pages. Welp, turns out she did too! The Giver is actually the first book in a quartet! To be fair, the second book in the quartet The Messenger came out some seven years after The Giver. So it's understandable if you didn't spend nearly a decade holding out hope for a sequel to this young adulthood favorite.
Things Fall Apart is another book that's often seen on a school syllabus (seriously though, are teachers part of some kind of conspiracy to hide sequels from students?), but the other two books in The African Trilogy — No Longer at Ease and Arrow of God — rarely accompany it there. Things Fall Apart is the first in a trilogy of books that continue the story of the Okonkwo family and the consequences of British colonialism.
3. Beloved by Toni Morrison
It's very possible that you've actually already read all of the books in this unnamed trilogy without ever realizing that they were intended to be a trilogy. It turns out that Toni Morrison actually intended for Beloved, Jazz, and Paradise to make up a trilogy. If you're as ridiculous a book nerd as I am, you're probably already on your way to your bookshelf to reread all three of them with a microscope to find all the connections and relationships between them. Go forth, nerdy one (and let me know what you find!)!
4. Fences by August Wilson
What's the connection between some of August Wilson's most famous plays, plays like Fences, Ma Rainey's Black Bottom, and The Piano Lesson? Well, they're all part of a 10-part series known as the Century Cycle. Starting with Gem of the Ocean and ending with Radio Golf, the plays chronicle the 20th century Black experience from the 1900s to the 1990s. Drama club kids and theater buffs probably already know all about it, but for those of us who only encountered Fences in isolation on the stage or in school, it's never too late to go back and check out the whole series.
5. Little Women by Louisa May Alcott
Many a tomboy resonated with the young, bold Jo March in Little Women, and wondered at all the glorious possible future lives she might've lived. Well, you can actually find out. Technically, it's not really officially a series, but after Little Women Alcott wrote Little Men and Jo's Boys, and How They Turned Out, which happen to follow the lives and fates of the beloved characters from Little Women and all of the new characters in their lives.
You actually might already know that The Shadow of the Wind is only one book in the universe of the Cemetery of Forgotten Books. But, every time someone recommends me this book, they're always surprised when I tell them that there are two other books about the Cemetery of Forgotten Books. There's a sort of prequel The Angel's Game, and The Prisoner of Heaven. Zafón actually never meant to write the books as "a sequential saga," but they are definitely all in the same universe and are even marketed together on Zafón's website as the Cemetery of Forgotten Books cycle.
7. Catch-22 by Joseph Heller
Written 33 years after Catch-22 was published, Closing Time is the little known sequel to one of the most popular novels in U.S. literary history. Closing Time meets up with the characters of Catch-22 40 to 50 years later as they confront old age, death, and whole new socio-political absurdities.
8. Holes by Louis Sachar
A sequel to a hilarious book about a bunch of kids digging holes at a shady detention camp? Yep. But you don't really have to read Holes to read the sequel Small Steps. Following a couple of the characters, namely Theodore "Armpit" Johnson, a few years after their release from Camp Green Lake, Small Steps does feature some hole digging, but this one's more about these kids getting their lives together and clearly going about it the wrong way.
It isn't just Hollywood that profited off of the popularity of The Three Musketeers. Dumas knew what the people wanted when he wrote two more novels featuring these charming friends and their fumblingly heroic involvement in political intrigues and adventures. After the adventures of The Three Musketeers, sweet promising d'Artagnan went on to serve as a lieutenant for some 35 years in Twenty Years After and The Vicomote of Bragelonne.
Image: Bustle/Cora Foxx