Amanda's Post-'Bachelor' Life Is Pretty Great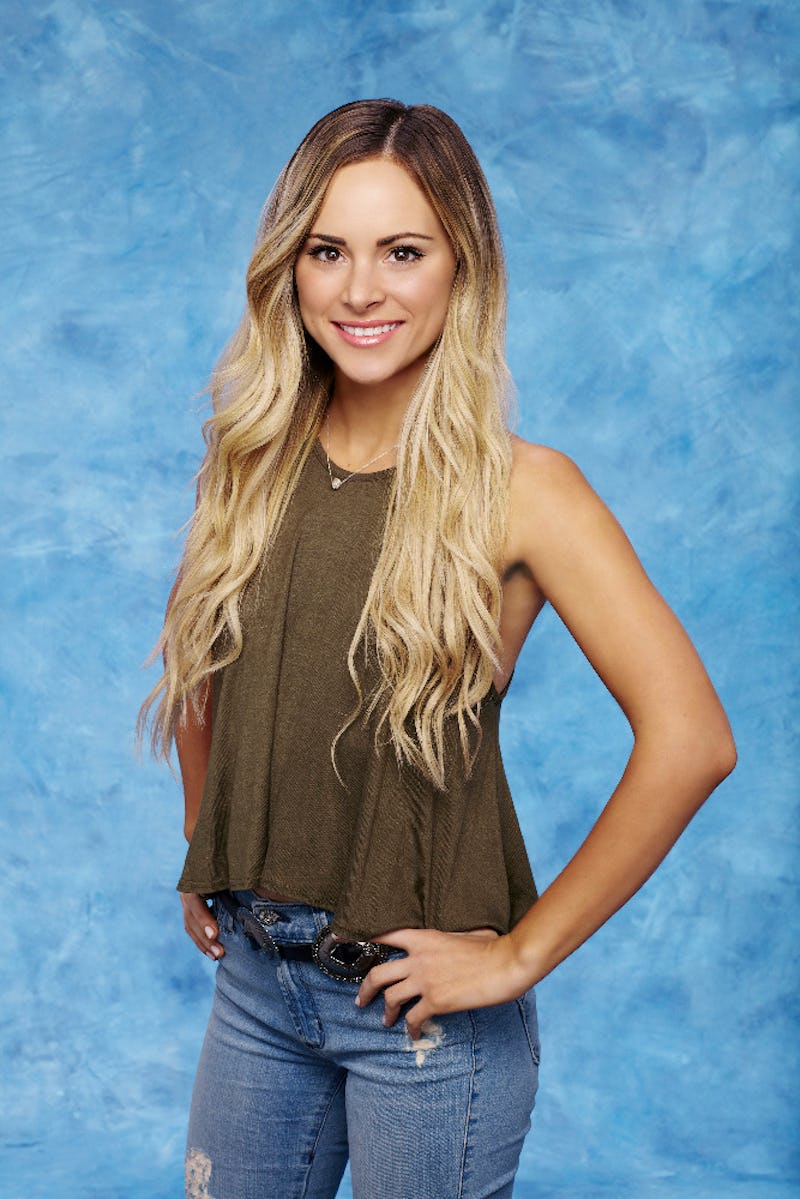 As you watch the show, some of you may be asking, who is Amanda Stanton? She hasn't had much airtime on Ben Higgins' season of The Bachelor , but don't worry, she's there and pretty soon we will know a lot more about her. But, I'm also super interested in what Amanda's been up to since The Bachelor finished filming since she's one of the most interesting, yet unknown contestants on the show. According to her ABC bio, Amanda is a mother of two adorable little girls in Rancho Santa Margarita, California. And, as we've seen in previews, she will get a one-on-one date on Monday's episode of The Bachelor. So, we'll finally get to know a little more about her.
So far, we pretty much only know that Amanda is only 25 years old and has two daughters, Kinsley and Charlie, and she's an esthetician who loves the beach. And, according to Monday's episode synopsis, "Amanda has a thrillingly romantic one-on-one date with Ben, soaring over ancient ruins in a hot-air balloon." Sounds pretty romantic! And, it also sounds pretty cliché Bachelor, but, hopefully, Amanda makes it further in the show than last season's hot air balloon date, Britt Nilsson. But, after the glitz and glamor of the show, what has Amanda been doing since filming wrapped?
Hanging With Her Daughters
She's a proud mama who's constantly posting photos of her kids, which makes sense because they are too adorable not to show off on social media.
Watching The Bachelor
She's got her "Bachelor & Chill" shirt and some wine ready to go while she watches the show. She's basically like every single one of us, which is pretty awesome.
Heading To The Beach
If you lived in The O.C. you would be at the beach every single day, too. "Our favorite kind of Sunday's [sic] are spent barefoot at the beach," she captioned a photo of her daughter swinging in the sand.
Attending A Girls Night Out
Everyone needs a girls night out sometimes. A week ago Amanda and her pals went out for some cocktails, and it looked pretty fun!
Going To Disneyland
In a photo that has since been deleted off Instagram, she said that she was hanging at the theme park. "Disneyland with 8 toddlers (EIGHT!) calls for wine in to-go cups @ Disney California Adventure," she wrote on Twitter. Truer words have never been spoken.
Learning To Tweet
"I have NO idea how Twitter works," she wrote on Twitter. "I can now relate to the struggle my mom felt when she hopped on the Facebook train about 5 years too late. So please bare with me while I figure this thing out."
So, that's what Amanda's been doing since the show wrapped, but you can still follow Amanda's on-air journey Mondays!
Images: ABC/Craig Sjodin