Amanda From 'The Bachelor' Has Adorable Kids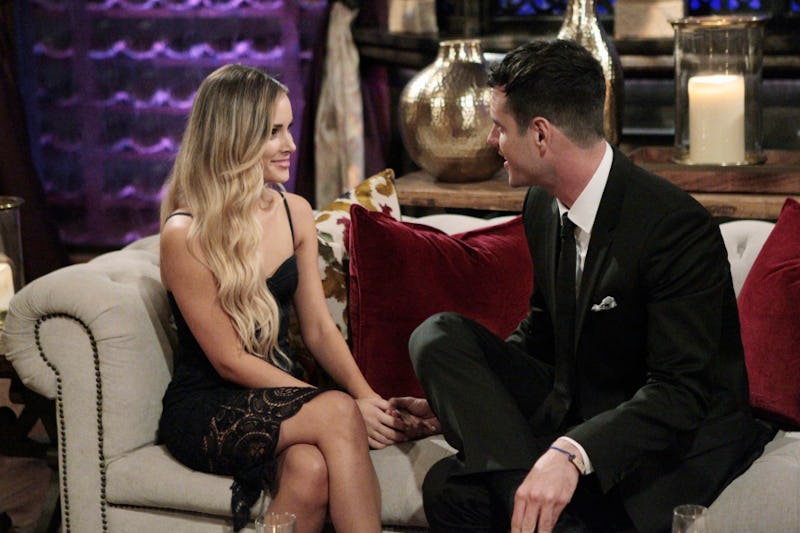 In the beginning of The Bachelor and The Bachelorette, it was pretty unusual (and dare I say taboo) for a contestant to have a child that he or she left at home to be on the show. It really put us viewers at a deficit of adorable children to look at on social media and have on our televisions. Luckily for us (and single parents everywhere), Bachelorette Emily Maynard had her daughter, Ricki, tag along for parts of her season and blew the doors off the single parent Bachelor stigma. On Ben's season of The Bachelor (Season 20, yikes), we've already been introduced to the show's first single parent, Amanda Stanton and her cute kids.
A blonde-haired, brown eyed Southern California girl, Amanda is a 25-year-old esthetician and she has two adorable daughters, Kinsley (three-and-a-half years old) and Charlie (two years old). These kids are super-duper cute, and Amanda loves to talk about them — she said they're the absolute lights of her life, and by a look on her Instagram, it's no wonder. I mean, these kids are cute. I think it's brave of Amanda — who hasn't dated in the two years since her divorce — to put herself out on the line like she is to try and find love. Maybe she and Ben will fall in love. Maybe they won't. But the fact that she is willing to try, both for her kids and for herself, is pretty admirable.
Amanda seems like an adorable momma. Let's check out all the things she does with her kids.
They Hit The Beach
Sand, splashing, and a little bit of sun (and sunscreen).
They Watch Movies
Sometimes you just need a snuggle and a good film, you know?
They Celebrate Happy Hour
Well, Momma has happy hour. The girls try their hardest to disrupt it!
Sorry Ben, you're sweet, but Amanda's kids might be sweeter.
For everything Bachelor Nation, check out Bustle's podcast, Will You Accept This Podcast? and follow our Bachelor fan page on Facebook.
Image: Rick Rowell/ABC