How To Use White Lipstick, Because This Is One Multitasking Beauty Tool You Need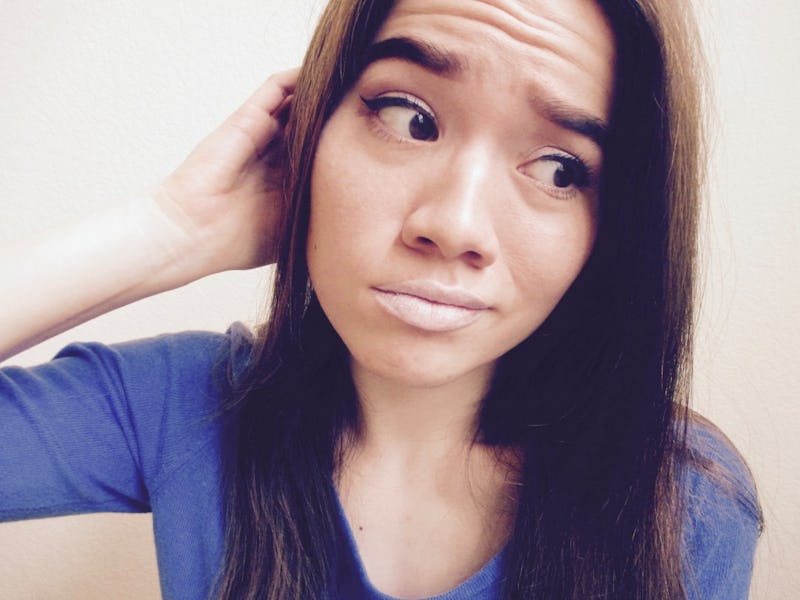 What with all of the funky-colored lipsticks bursting onto the scene, it can be difficult to figure out the best way to rock certain shades. And while white may seem like the hardest of them to pull off, there are actually plenty of different ways to wear a white lipstick. Of course, you can always wear it on its own for that pale-lip effect. And when Halloween rolls around, you can use it on the rest of your face as impromptu grease paint. But if you just like playing around with color and creating your own shades of lipstick, white is a must.
Bite Beauty Matte Lip Crayon, $24, Sephora
Similar to black lipstick, white can be used to transform colors and help create some cool, ombre effects. So even if you're not someone who would want to wear white lipstick on its own, it's still a tool that is definitely worth having in your kit. A fun way to think about it? If you're a lipstick junkie, adding a white lippie to your collection at least doubles the lip colors you can achieve. And all you have to do is mix them. Here are five different ways to rock white lipstick, but really, the possibilities are endless.
1. As A Highlight
Bite Beauty Matte Lip Crayon, $24, Sephora
If you have a fair or light complexion, add a pop of white to your cheekbones or other areas you want to highlight with a white lipstick (I'm using Bite Beauty's Matte Cream Lip Crayon in all these examples). Just draw it on, and blend it out with your fingers. For darker complexions, layer some blended, white lipstick under your favorite highlighter to give it extra oomph.
2. Over Lipstick
Lighten and brighten any lipstick by swiping a layer of white over it.
3. Under Lipstick
For an even lighter, more pastel version of the same color, layer the white lipstick under your color of choice instead of over it. Just make sure to tap your finger around the edges of your lips to ensure that the colors are fully blended.
4. Ombre
For a quick ombre lip that takes the guesswork out of pairing the right colors, just tap some white on the center of your lips and blend by pressing your lips together.
5. Reverse Ombre
Or try a different take on the ombre lip, and use a white lipstick to highlight the edges of your lips. Using your finger, tap around the edges to blend the colors together for a reverse ombre look.
Which color combination will you try first?
Images: Miki Hayes