Don't Make These Common Lipstick Mistakes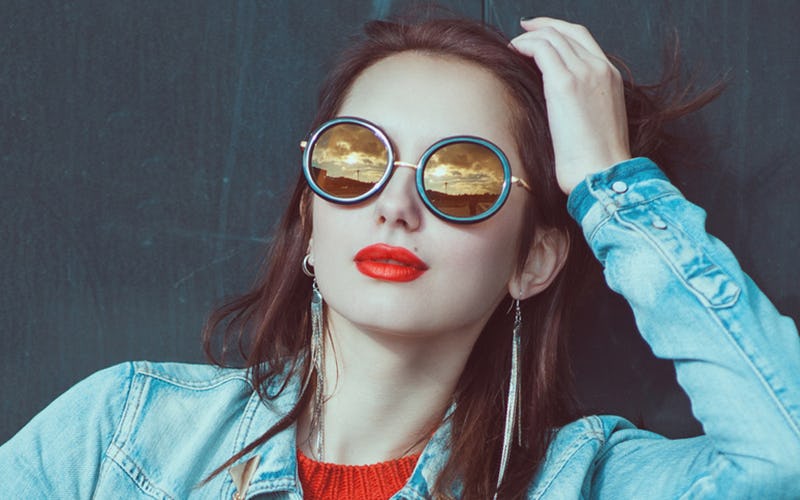 Diamonds may be a girl's best friend, but lipstick runs a close second. It can easily complete a makeup look, an outfit, and even a mood. But a lot of times, a simple lipstick mistake can also ruin a makeup look, outfit, or mood if the wrong shade is applied or the right shade isn't applied properly. As much as we might want it to be, lipstick is not always that laid-back best friend. It's usually more of the high-maintenance type. And that's okay. We just have to remember and accept it for what it is to have the best relationship possible.
But if you find yourself thinking Um, no. Lipstick should totally be a best friend of the laid-back variety, then you just have to keep in mind which ones indeed are. For example, lighter hues closer to your skin tone are lower maintenance because the outline of your lips won't be as easily discernible, so you won't have to worry about maintaining crisp edges. Also, if a more neutral color starts to wear off, it won't appear as patchy as a darker shade would against the natural color of your lips.
The formula of a lipstick also matters. A sheerer, glossier formula will wear off more quickly than a matte formula, requiring more frequent applications. However, a completely matte formula can be drying, and will require more preparation before application. So while applying lipstick might initially seem like a bit of a no-brainer, there is actually some thought that goes into achieving the perfect lipstick application and maintaining it. Regardless of your color or formula preference, here are nine mistakes you might be making and how to fix them, so you can get the most out of your lipstick.
E.L.F. Lip Exfoliator, $10, Amazon
Lipstick will not apply as smoothly and evenly, nor will it last as long on dry or chapped lips. Prepare your lips for application by exfoliating with a sugar scrub or a toothbrush.
SHANY Lip Primer, $8, Amazon
Plump, hydrated lips will help with a smoother application while also making your lipstick more comfortable to wear. If you have a drying formula, it won't take as much of a toll on your lips if you're properly prepared, so drink plenty of water (a good life tip in general, TBH) and always start with a primer.
Kevyn Aucoin Lip Liner, $22, Amazon
Lip liner can be a game-changer for a few reasons. The first is that it keeps lipstick from bleeding outside the lines of your lips. By applying it all over the lips, it can also help make your lipstick last longer by giving it something to stick to. Lastly, if you want to up your lip game, using a liner that is slightly (and I mean slightly) darker than your lipstick can give flattering dimension to the lips.
4. You're Not Choosing The Right Shade
Just like skin, lipsticks have undertones. If yours don't match, it won't be as flattering as a shade that matches your undertone.
5. You're Not Wearing What Suits Your Shape
Try: Butter London Plush Rush Lipstick, $22, Amazon
Dark lipstick makes lips appear thinner while lighter lipsticks can make lips appear fuller. If you don't want your lips to look thinner than they already are, shy away from the vampy hues. If you don't want your lips to look fuller than they already are, pick darker nudes.
6. You're Not Setting Your Work
Try: Kat Von D Setting Powder, $44, Amazon
Extend the life of your lipstick application by setting your lips. Blotting helps press color into the lips, but if you really want your lipstick to stay put, hold a single ply of tissue over your lips, and dust a setting powder on top.
7. You're Wearing Too Much Gloss
You don't need to apply gloss all over your lips. Just add a dab to the center of the lips to enhance their natural shape and add a hint of shine. Gloss tends to slide off after an hour or so, and it can drag your lip color right down with it.
8. You're Not Protecting Your Teeth
Lipstick on teeth is not cute. Prevent this from happening by putting a finger in your mouth, lightly closing your lips around it, and slowly pulling it out. Any lipstick on your finger is lipstick that could've ended up on your teeth.
9. You're Not Taking Your Lipstick With You
You never know when you'll need to touch up, and you almost inevitably will. Make sure you carry the lipstick you used with you when you leave.
Images: darkbird/Fotolia; Giphy (9)