Exclusive: Tenley Molzahn Is In A New Relationship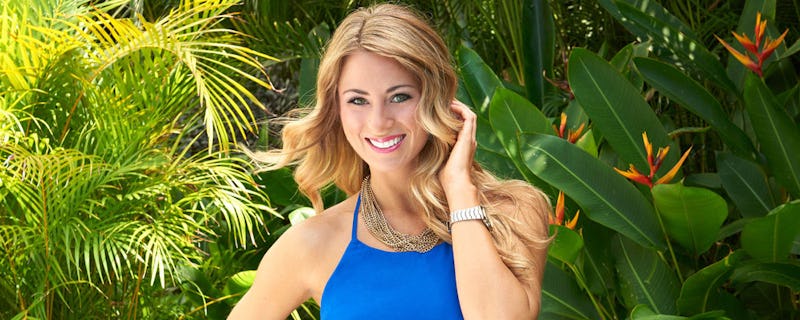 You've been rooting for her to find love since she first appeared on The Bachelor in 2010, and now Tenley Molzahn is happy to say she has a boyfriend... she just didn't meet him on TV. When The Bachelor, Bachelor Pad, and Bachelor in Paradise alum stopped by Bustle to record Will You Accept This Podcast? , the fan-favorite shared that she's dating someone, and it's not someone that has ever been on The Bachelor franchise.
"I'm going to marry him," Tenley says about her new boyfriend, "He's so cute... it was the exact right timing." Tenley says she met her boyfriend through a friend who goes to the same church as the lucky guy, and, while they've only known each other for a short while (three weeks), "When you know, you know," Tenley says. "I've been waiting to meet this guy for a long time."
Tenley first shared the news about her new beau when asked if she attended her fellow Bachelor in Paradise co-stars Jade and Tanner's recent wedding. According to Tenley, she was not invited to the wedding, but that's OK, because instead she went on a very special date with her new guy. "There was a reason why I wasn't supposed to be at that wedding," Tenley reveals. "I ended up having the best second date of my life." Since then, Tenley says the pair have been inseparable.
While she couldn't reveal his name yet (she wants to make sure he's OK with going public), she has shared his photo on her Snapchat in the past, so keep an eye out! And, a big congrats to the happy couple! Update: Tenley revealed to Us Weekly that her boyfriend's name is Taylor Leopold.
Images: Bob D'Amico/ABC; Bustle