Is "Formation" On Spotify Yet?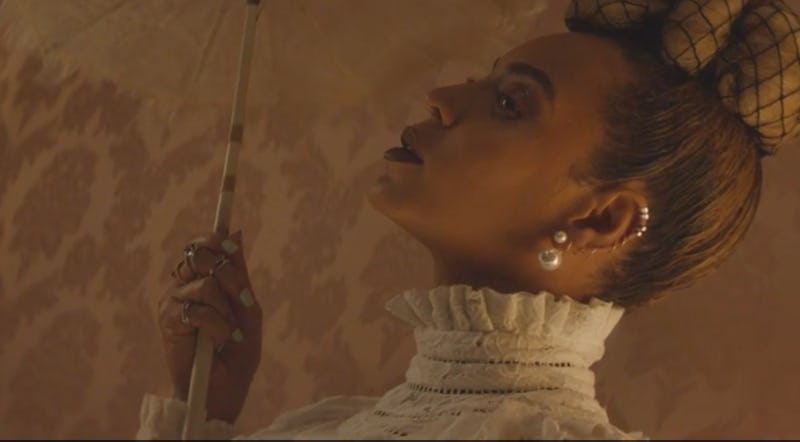 The world may have been gearing up for the Super Bowl, but they should have been gearing up for Beyoncé instead. The queen has finally delivered unto us new music, and I am in no position to judge anyone for how many times they've listened to the song. Beyoncé's new single "Formation" is exactly the kind of ballsy, experimental pop that we've come to expect from the same woman who gave us BEYONCÉ in 2013, but you might have noticed a snag in your plan to stay in all day and do nothing but listen to the song. As in, is Beyoncé's "Formation" on Spotify? Well, the answer at the moment is no.
I know, I know. I screamed as soon as I fled to Spotify and realized that the song wasn't cropping up either in search or on Beyoncé's page directly. I mean, I have things to do, and what am I supposed to do if those things aren't set to the soundtrack of "Formation" on repeat? Currently, the only place you can listen to the song appears to be by watching the music video that debuted on Beyoncé's YouTube channel or by having a TIDAL account, but I'm sure it won't be that way for very long. I don't blame Beyoncé for wanting to break a record on YouTube page views — not that she's called me up and told me that's why she's doing it, but that's what I would do — but she's not the type of woman to keep her music out of the hands of her fans for long.
So, yes, you might want to cry and rage, or, worse, might be fearing that new Beyoncé music won't be coming to Spotify in the same vein as Taylor Swift and Adele before her. (Or even worse, new Beyoncé music is only to be found on TIDAL forever and ever.) But there's no reason to come to such extreme conclusions so quickly. "Formation" will be on Spotify before we know it, and it will be like this raw pain we're feeling at this moment never happened. Until that happens, watch the music video and bask in the fact that the queen is back.
Image: Beyoncé/YouTube