Jennifer's Post-'Bachelor' Life Has Been Busy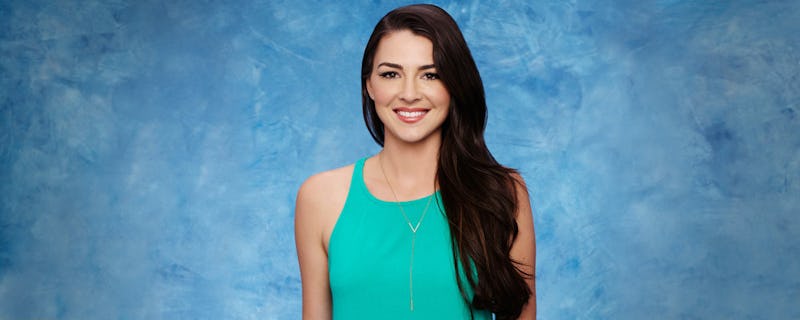 There are so many huge personalities on The Bachelor this season that not everybody has gotten their time to shine just yet, and unfortunately, Bachelor contestant Jennifer Saviano falls into that category. While other women were stirring up the drama (hi, Olivia), Jennifer was hanging out in the background. Don't get me wrong — she seems super friendly, and staying low key isn't a bad thing! But, after spending time with her in the weeks gone by, Ben just isn't feeling it, and on Monday's episode, Jennifer was sent home.
But, don't feel too bad for her — she had a super awesome time on the show while it lasted. I mean, at least she got to make friends, travel to Mexico, drink free alcohol, and witness all the good stuff firsthand, right? And, according to her Instagram account, Jennifer definitely doesn't look like she's spent her time post-Bachelor heartbroken about being kicked off the show. In fact, since her elimination, it seems like Jennifer's gotten back to her old life seamlessly, now that this adventure is behind her. And, even better, it looks like she remembers her time on the show very fondly.
Here's what Jennifer has been up to since The Bachelor.
She's Missing Her Old Roomies
Jennifer's been posting plenty of stuff from The Bachelor, including this cute behind-the-scenes photo. How precious is this?!
And, Even Hanging Out With Some Of Them Again
See? The Bachelor always creates friends for life.
She's Eating Delicious Stuff
Hi, can I eat this?
She Took A Trip To Disneyland
And, she looked adorable doing it, TBH.
And, She Has The Cutest Dog In The World
Don't you just wanna hug him?!
Basically, Jennifer is living my dream life. Who needs The Bachelor? Not this girl! She's going to be just fine.
For more Bachelor Nation gossip, check out Bustle's latest podcast:
Image: Craig Sjodin/ABC