Are Bras Supposed To Be Tight?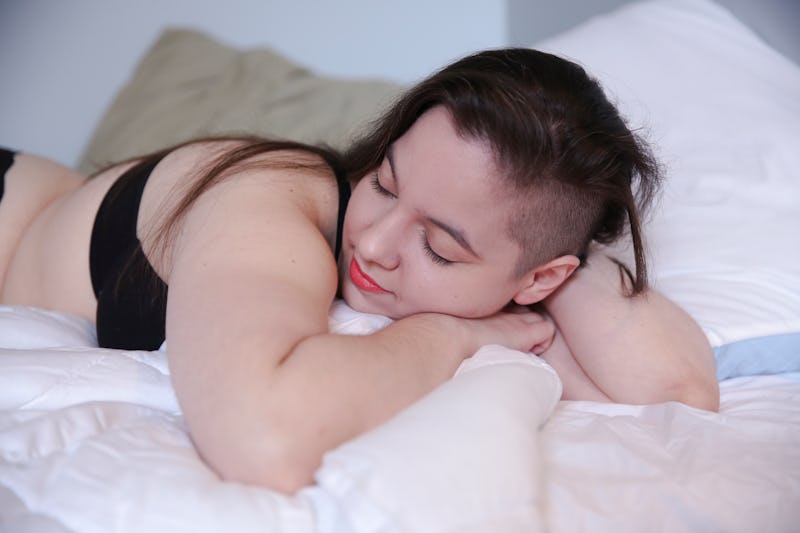 We've all been there. It's the end of the day, and finally, sweet release. You take off your bra and everything is right in the world. But, wait — are bras supposed to be tight in the first place? Should it feel that much better when you take it off? Those red stripes marking your underboob don't seem normal, and if you're having trouble breathing, that's definitely not ideal. So the question remains — should it feel super tight or should it be loose? Here's what you need to know, because let's be honest, if there's a way to make your bra more comfortable, aren't you going to take it?
First thing's first: I think it's clear that if you bra is straight-up painful, it's probably not working for you. While bras may seem like a mystery that will never be solved and a pain women will always have to endure, that's just not the case. In fact, there are tons of great bra hacks out there that everyone needs to try. While some have decided to abandon the undergarment all together, most still contend with bands cutting into their backs and straps digging into their shoulders.
While adjustable straps and band extenders are great, they don't always cut it, so figuring out how your bra is supposed to fit could be your best option. Basically, what this boils down to is that your bra is supposed to fit well — not make you want to rip it off the second you get home every day.
Here's what you should know about how your bra fits to determine whether you need to go bra shopping for a looser or tighter bra!
Your Bra Shouldn't Cause Bulges
Perfect Shape Bra, $43, Victoria's Secret
Your bra should fit your body. It should be snug, but the band should not cause a bulge. If it does, that's a sign that your bra is too tight.
Your Bra Should Be Able To Clip On All The Hooks
New Look Inspired Strapping Front Bra, $23, ASOS Curve
Your bra shouldn't be so tight that you are forced to use the last hook. Instead, you should have room to adjust the band to your liking.
You Should Be Able To Fit Two Fingers Beneath The Band
Demi Lace Trim Bra, $46, Soma
A well-fitting bra will allow you wiggle room. If you can't comfortably fit two fingers beneath the band, it's too tight.
Your Underwire Should Not Stab You
Cotton Plunge Bra With Geo Lace, $59, Lane Bryant
Straining your underwire can oftentimes cause underwire to press into your skin or protrude from the bra. Shift up a cup size to avoid it.
While your cup size is obviously an important part about making your bra feel comfy, making sure the band works for you is most important. By checking the fit of the band, and keeping all the above factors in mind, your bra should fit snug, but still feel comfortable.
Want more style tips? Check out the video below, and be sure to subscribe to Bustle's YouTube page for more hacks and tricks!
Images: Isla Murray/Bustle; Couresy of brands