Of Course There's A 'Deadpool' Sequel On The Way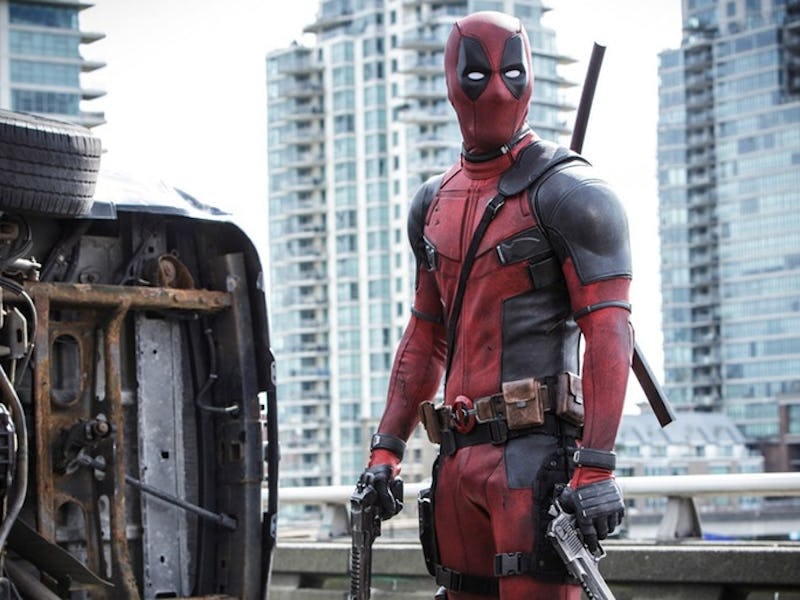 When you hear the name Deadpool, your initial thoughts probably err towards blood, gore, and professional assassination (is that just me?). While the latter part doesn't seem to be entirely off the mark — though let's be clear, Deadpool is definitely fighting on the side of what's good and right — the Marvel superhero, played by Ryan Reynolds, actually has a much softer (not to mention much irreverent) side. His eponymous movie, Deadpool, hasn't even hit theaters yet — that happens on Friday, February 12 — but already Twentieth Century Fox has so much faith in the quirky hero that a Deadpool sequel is already in the works. No surprises there, right?
Marvel movies tend to do well by their very nature. After all, who doesn't love watching the good guys triumph over the bad? The idea that regular human beings like you and me, via some accident/experiment/other trial gone awry, can suddenly inherit a superpower that gives them the ability to change the world is an intriguing one on its own, but combine it with special effects, fancy CGI, and tons of high octane action scenes, and you've got a recipe for box office success. With that in mind, it seems a given that Fox would greenlight a second Deadpool movie and want to get moving on the project right away.
According to The Hollywood Reporter, Rhett Reese and Paul Wernick, the screenwriters behind the first movie, are already hard at work on the sequel. It's unclear whether director Tim Miller will stay on as director, but it's believed that the studio hopes to keep the creative team as cohesive as possible and with as few changes as necessary. Given that the project is still in its preliminary stages (and again, since the first movie hasn't even come out yet), there's no release date set for the second film, or even speculation as to when it might hit the big screen. All we know for now is that it's coming, and that'll have to be enough.
It's been estimated that Deadpool could make as much as $65 million on its opening weekend, which seems pretty likely. Not only will this be another slam dunk for the Marvel Universe, but it'll be a lot of fun for movie audiences everywhere, as well. Deadpool is, after all, a rather unconventional hero, but he could just turn out to be one of the most awesome yet. We'll just have to wait until Friday to see.
Images: Twentieth Century Fox