How To Buy The New 'Harry Potter' Book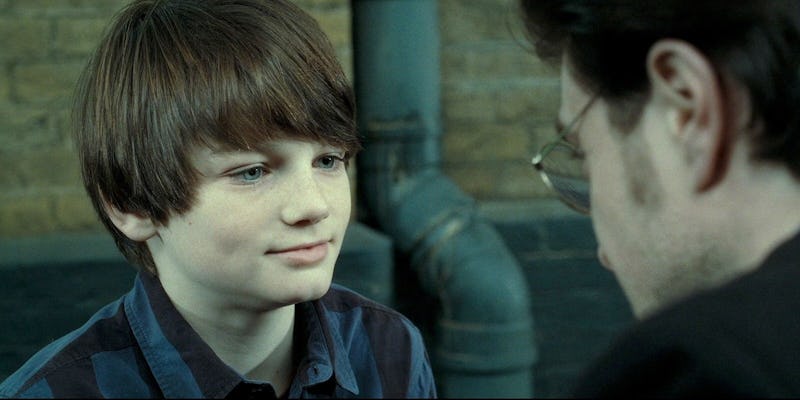 If you didn't happen to hear your fellow Potterheads screaming from every rooftop across the world, Pottermore just announced the release of an eighth Harry Potter book. Your first thought was probably AGMADFGLMADFGL, and your second thought was also universally shared: how do I buy the Harry Potter and the Cursed Child book? I have some good news and some bad news. The bad news is that the book isn't out yet. But the good news is that it is set to come out on July 31, 2016 (Harry's birthday!), which isn't all that far from now. And the GREAT news is that it is more accessible than any other Harry Potter book has been in the past.
Unlike the books that came before it, this edition will be released as a print book and an eBook simultaneously. So come July 31 of this year, you'll be able to instantly download it onto your Kindle. In fact, if you head to Amazon, you can preorder the Harry Potter and the Cursed Child Parts I & II book with one click for a mere $14.99. It'll download automatically the instant the book is released, and then you can spend the rest of the subsequent 24 hours of your life aggressively ignoring your bodily needs as you scour your way through the tale J.K. Rowling has described as "epic".
The book will also be available in a print edition, which is not yet available for preorder on online platforms. The cover shown above is not final, either, so stay tuned for updates!
A bit about the book itself: it will be a rehearsal edition of the script, or the version of the script that the actors will be using in previews of the show, before the script is finalized on opening night on July 30, 2016. After the script is finalized, another edition of the book will be released, so you can spend hours obsessively checking every minute detail that was changed over the preview process. A bit about that, if you're not a theater nerd: previews, or showings of productions before their opening nights, are open to audiences so they can gage audience reaction to the material and possibly change course based on it. So any changes to this book are sort of like real live fan fiction! REJOICE!
In the meantime, if anybody needs me, I'll be obsessively counting down the days to July 31 and trying to swim my way to London to see this glorious masterpiece in person. What a year for Potterheads 2016 will be!
Images: Warner Bros; Giphy