12 Natural Mascaras For Sensitive Eyes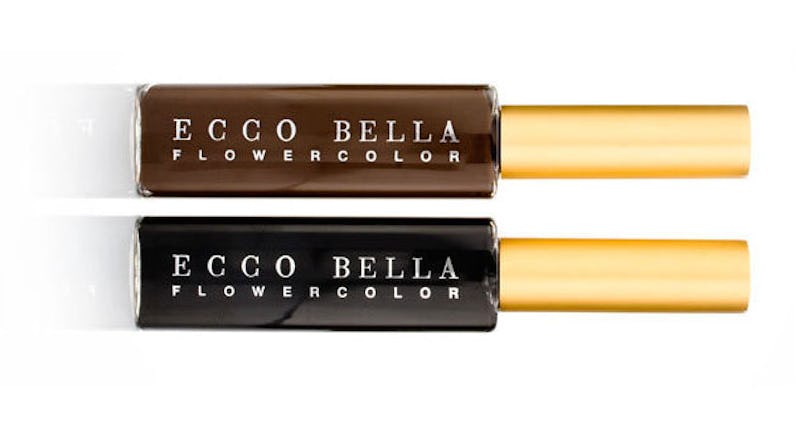 For those of you with sensitive skin, you know "having allergies" means far more than the occasional runny nose from a flower with pollen overkill. It forces you to meticulously read ingredient lists on all cosmetics, no matter how tedious it might be. Finding natural alternatives that are safe for sensitive skin can be difficult sometimes, which is why I've scouted out natural mascaras for sensitive eyes. That way, you can have thick and full lashes without fearing your eyes are going to become inevitably itchy and red.
I learned the importance of really scouting out what's in your cosmetics when I was fourteen. I'd purchased this major lash-thickening drugstore mascara and, about half an hour after putting it on, my eyelids started swelling shut and I ended up having to go to the ER. To say the least, this was not my favorite beauty experience.
While I'm not exactly grateful for that experience, it definitely made me much more conscious of what I put in and on my body, and now I'm all about slow fashion, supporting indie beauty brands, and even dumpster diving on occasion.
Whether you're interested in natural cosmetics because of allergies, curiosity, or a different reason entirely, these natural mascaras won't leave you disappointed.
Sun Coat Sugar Based Natural Mascara, $19, Amazon
This vegan mascara is sugar-based, and features earth pigments enriched with vitamin clay that's totally safe on the most sensitive eyes.
The Lash Project Gluten Free Mascara, $37, Red Apple Lipstick
This mascara promises never to cause itchy, scratchy, puffy eyes and is totally free of harsh chemicals.
Pacifica Aquarian Gaze Water-Resistant Mascara, $14, Amazon
This water-resistant formula is 100 percent vegan and infused with coconut oil and kelp extract.
Physicians Formula Lash Boosting Mascara, $8, Amazon
Physicians Formula products are always hypoallergenic and fragrance-free. Yay!
bareMinerals Flawless Definition Mascara, $17, Amazon
Bare Escentuals is one of my favorite brands out there, and this mascara features nourishing jojoba seed oil and shea butter.
Tarte Clay Smart Mascara, $21, Sephora
Tarte's vegan-friendly clay mascara keeps things clean and simple with olive oil for gentle hydration.
Nature Girlz Cosmetics Intense Black Mineral Mascara, $10, Etsy
This totally clump-free formula is mostly organic, and totally paraben, silicones, and bismuth oxy-chloride-free.
Buxom Lash Vanity Bar, $22, Bare Escentuals
Vanity Lash mascara features the gentleness Bare Escentuals is known for paired with a kick of volume thanks to the Buxom mascara wand.
Dirty Girl Beauty Luxe Cake Mascara, $10, Etsy
This mascara is packed with nourishing jojoba oil and includes zero chemical sulfates, parabens, petrochemicals, mineral oil, talc or phthalates.
Dab Herb Makeup Herb Mascara, $6, Etsy
With notes of lavender and chamomile, this mascara is as much for your nose as it is for your eyes.
Glory Boon Organic Mascara, $16, Etsy
GloryBoon's organic mascara is 100 percent vegan, doesn't clump, and has over 3,000 positive reviews.
Ecco Bella Natural Mascara, $16, Amazon
This all natural, water-resistant formula is lacquer, shellac and alcohol-free, so it's as safe as safe can be! It's got natural clay and flower wax coated iron oxides, which can help to lengthen your lashes.
Want more style tips? Check out the video below, and be sure to subscribe to Bustle's YouTube page for more hacks and tricks!
Images: Ecco Bella; Courtesy Of Brands