More News For 'Scary Stories To Tell In The Dark'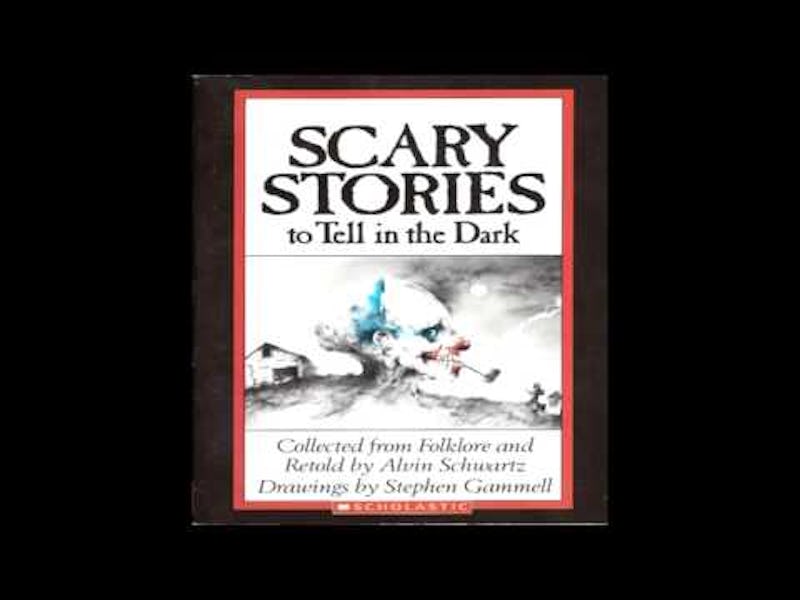 For millennial kids, one book trilogy stands out as the most frightening. Now, our relationships with Alvin Schwartz and Stephen Gammell's books will be explored in Scary Stories: the Scary Stories to Tell in the Dark documentary crowdfunding now on Indiegogo.
Published between 1981 and 1991, Scary Stories to Tell in the Dark contains more than 80 stories in its three volumes. The trilogy was the No. 1 most-challenged book in the 1990s, and remained in the top 10 during the 2000s. According to the Scary Stories Indiegogo, the first challenge was reported to the American Library Association (ALA) in 1988, four years after More Scary Stories to Tell in the Dark hit store shelves. The books came in at No. 8 on the ALA's most-frequently challenged list for 2012, following their rerelease with new illustrations in 2011.
Back in January, we found out that Guillermo del Toro — he of Pan's Labyrinth and Pacific Rim fame — was attached to produce, and possibly direct, a Scary Stories to Tell in the Dark film. It should be noted here that Scary Stories is not that film. It is not a reimagining of Schwartz and Gammell's trilogy. Rather, it is a documentary that traces the books' legacy from the last 35-or-so years.
Filmmaker Cody Meirick has interviewed Schwartz's family — the author passed away in 1992 — as well as scholars, authors, artists, and others whose lives have been touched by Scary Stories to Tell in the Dark.
If you'd like to support the Scary Stories Indiegogo campaign, Meirick has set up seven donation tiers for your convenience. A $5 contribution gets your name in the documentary's credits, while $25 donors will receive digital copies of the film when it's complete. Ten top-tier donors who give $500 or more will receive a prize package that includes a message from Schwartz's son and information not contained in the documentary itself.
The Scary Stories to Tell in the Dark documentary crowdfunding campaign closes on February 29. As of this writing, Meirick has made $1,235 of his $39,000 goal.
Image: Giphy