'Bachelor' Ben Will Probably Choose This Lady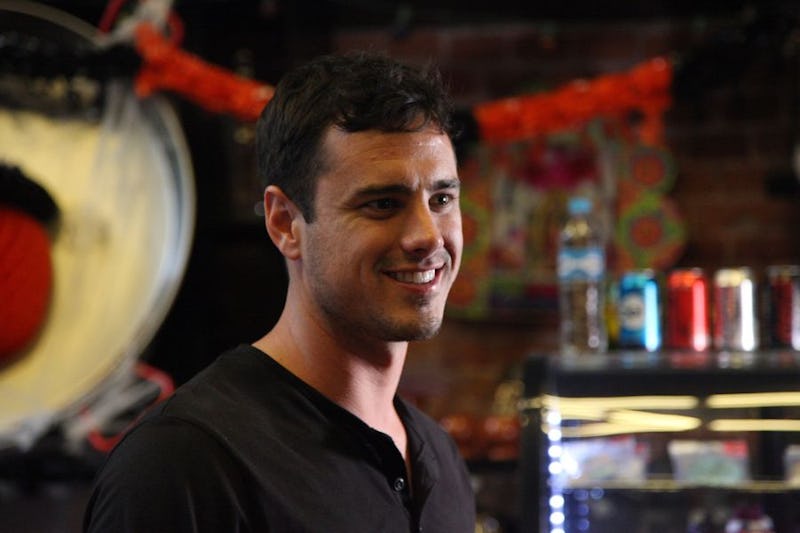 Okay Bachelor fans, it's time to get real. Now that Olivia has been left alone on an island to think about what she's done in her role as this season's villain (no judgement, villains gotta vil'), we're down to the final six contestants, all of which have significant relationships with the Bachelor himself. So, who does Ben Higgins choose on The Bachelor to spend the rest of his life with — because, let's be honest, if anyone is going to find success in this crazy world of reality dating shows, it's going to be Ben.
Personally, my money is on Lauren B. (who we can probably just refer to as Lauren now). Sure, there's still a number of important dates to go in this Bachelor season; the home town and the fantasy suite dates can seriously make or break a relationship because they're the best test of whether the couples are compatible outside of the extravagant dates masterminded by the show's producers. Also, I'll admit that Ben has a particularly great group of contestants left — he'd be lucky to end up with any of the other ladies — but the connection between Ben and Lauren is special (dare I say it, even as special as the one between Kaitlyn Bristowe and Shawn Booth?).
So, here's why I think Ben will choose Lauren on this season of The Bachelor.
1. They Have Chemistry
At this point in the season, Ben has chemistry with everyone left on the show, but his compatibility with Lauren is still a point in her favor. Plus, if their chemistry can overcome the airplane headsets from their first one-on-one date, it can overcome anything.
2. They Want The Same Thing
Most of the people who go on The Bachelor or The Bachelorette for the right reasons are looking for love, but based on some of their conversations, it seems like Ben and Lauren are on the same page in terms of what they want — they're both looking for the kind of love their parents have. (Aww!)
3. They Can Overcome Obstacles
I may have been surprised when Leah — who recognized she was probably going home soon — decided to try to take Lauren down with her, but no one was more surprised than Lauren herself. However, at the end of the day, Ben still gave a rose to Lauren and their relationship may even be stronger for the Leah-shaped torpedo that didn't completely ruin what they have.
4. The Other Ladies See it
One of the reasons the swimming-with-pigs date was so awkward (aside from the incredibly violent pigs) was the amount of attention Ben gave to Lauren — and that wasn't even the first time he neglected some of the other contestants in favor of her! So, their connection is certainly gaining the attention of the others, especially since it's so hard to miss.
5. They Already Act Like A Couple
If the other ladies on this season of The Bachelor can see that Ben and Lauren already act like they're together, then those of us watching at home can certainly see it. I know Ben can't admit his feelings yet, but admit your feelings already!
Although I may think Ben will choose Lauren at the end of this season, that doesn't necessarily take all the fun and drama out of the journey. If there's one thing I know about The Bachelor, it's that this show will deliver drama in droves.
Images: Rick Rowell, Jean Whiteside (3)/ABC, Giphy, bachelorabc/Tumblr